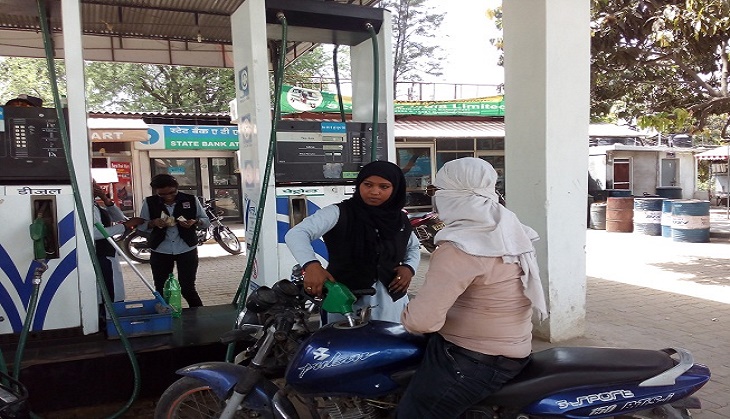 How many times have you spotted female employees at a petrol-filling station? Allahabad is winning acclaim from across the nation for having its first ever petrol pump with mostly female employees. 
The pump, near Patrika crossing in Allahabad, is being regarded as the country's only filling station with all female staff.
It all started with Meghna, an arts graduate who bagged a job at the petrol station. The owner of the bunk, Sanjay Sachdeva, asked Meghna to observe her male counterparts to understand the work better. Meghna impressed her employer with her efficiency and soon, two other girls - Sarita and Poonam - were also hired to work at the petrol pump.
"There's a lot of improvement since the girls started working at the petrol pump, earlier some female customers used to feel uncomfortable in front of the male staff but now there is no such situation. Even the male customers behave properly in front of the female staff," said the owner.
Sachdeva also reported an increase in female customers at the petrol pump ever since the female staff was hired. "Our female customers have increased remarkably and as far as number of overall customers are concerned, they have doubled. People are appreciating the courage of these girls to took up this work as their livelihood," he said.