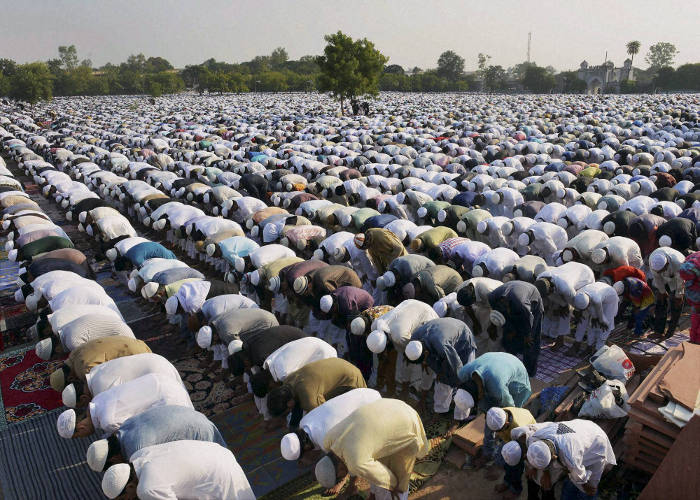 A joint Shia-Sunni namaz will be held on Friday on the occasion of eid-ul-zuha at the Imambara Sibtainbad in Lucknow to send out a message of universal brotherhood. Citizen-driven community 'Shoulder to Shoulder' is holding the event.
This is being seen as a path-breaking step by both the communities as such an event has never happened in the past. Shias and Sunnis usually offer namaz separately, with the former congregating at Asafi Masjid and the latter at Eidgah.
The decision comes at a time when there is a situation of huge sectarian crisis around the world. As per a TOI report, the number of Sunnis is five times higher than Shias in Lucknow.
Social media and WhatsApp have been used to inform people about the event.