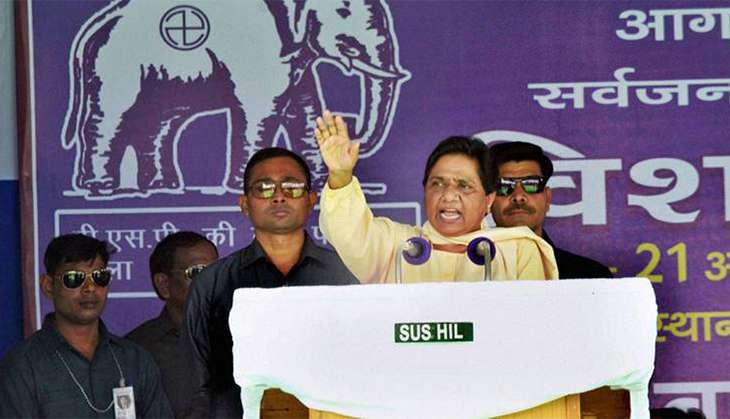 Slamming the Bharatiya Janata Party (BJP), Bahujan Samaj Party (BSP) supremo Mayawati alleged that in a bid to divert attention from the government's failure, the party may trigger a war with Pakistan.
The BSP supremo urged her supporters not to trust the BJP and warned that the party might trigger communal riots ahead of the 2017 UP Assembly elections.
Talking about the Samajwadi Party (SP), she said that people of Azamgarh were fooled into voting for Mulayam Singh Yadav on the promise that he will develop the district like his native place.
Mayawati also stressed that the BSP wasn't anti -upper caste but her part truly believed in empowering all sects of the society.