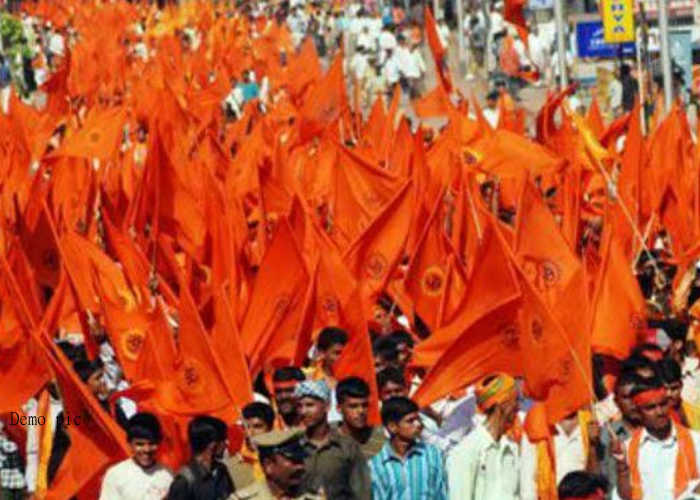 The Agra district authorities have failed to convince the Hindu groups who were demanding meat shops to be closed for nine days during Navratri. Now, Rajesh Kumar, Additional district magistrate (ADM) has asked the protesters for a list of meat shops which are near temples.
The ADM city stated that the meat shops which are near the temples would be asked to shut during the nine days of Navratras and he has assured the Hindu groups that the administration will take care that religious sentiments are not hurt during festivities.
The administration's statement came following the claims of Bajrang Dal that if the ban isn't imposed they will throw chemicals on the meat shops across the city.
The ADM city also tried to convince the Bajrang Dal members that imposing a ban isn't legally possible, however the members denied to comprehend any of their words.
Kumar said, "We won't issue ban orders to the meat shops but will ask the shopeepers to close their shops that are near temples." The meat shops remain closed every year on the last day of Navratri, and this rule would be applicable this year too, he added.
Earlier, the Vishwa Hindu Mahasangh (VHM) and Dharam Jagran Manch (DJM) had demanded closure of all meat shops during the nine days of festivities of Navratras on 13 October.
The activists of these groups had even staged a road jam and forced the Agra Municipal Corporation (AMC) officials to accept their memorandum and enforce the closure.