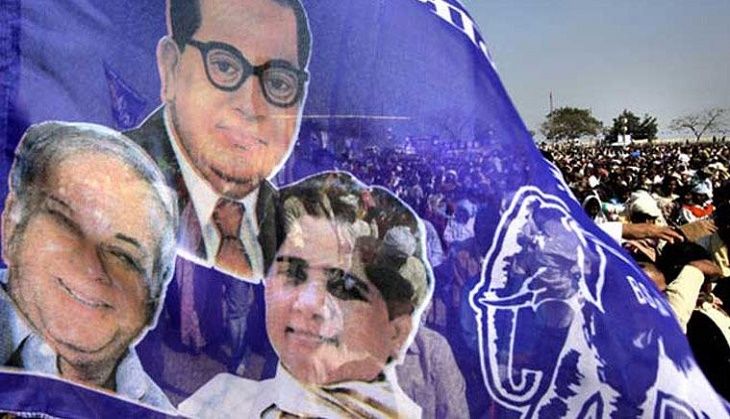 The Bahujan Samaj Party (BSP) is witnessing a 'tough' time ahead of the Uttar Pradesh Assembly election, especially after the exit of former senior BSP leaders like Swami Prasad Maurya and RK Chaudhary. However, it seems like BSP supremo Mayawati's problems aren't going to end anytime soon.
According to BSP founder member and former UP cabinet minister Dinanath Bhaskar, at least 28 MLAs will quit the party before 10 July and will join a new political party in August.
Bhaskar has claimed that many former and present BSP MLAs are worried about the party's future and believe that the party is becoming a 'real estate company'. According to sources, a rally will be organised in September in Ramabai Ambedkar ground in Lucknow, in which all the former BSP leaders will be present.
Over Maurya and Chaudhary's exit, Mayawati stated that these leaders have lost their popularity and their exit will have no impact on the party.
Reacting to Mayawati's statement, Bhaskar said that she is living in a 'fantasy world' while the reality is that many BSP leaders are unhappy with her style of working. He claims that BSP has become a money-based party and whoever has the money, can acquire a bigger position in the hierachy.
Earlier, while addressing a press conference, Swami Prasad Maurya had said that Mayawati celebrates Dr Ambedkar's birth anniversary to woo Dalit voters and to "show off". He had alleged that the BSP supremo doesn't care for Dalits and she "just knows how to sell party tickets".
He also blamed Mayawati for the 2012 Assembly results and said that the party didn't do well due to her "ticket business". He had alleged that BSP was expelling committed party workers to strengthen BJP.