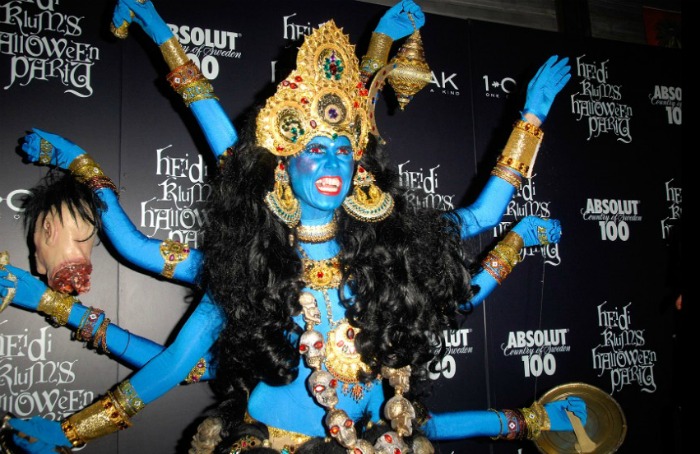 Halloween, that time of the year when people invest time and money into outrageous costumes that would either scare or amuse. October 31st is the time of witches and warlocks, superheroes and villains, supernatural creatures and popular TV characters.
There are good costumes, like this one. If there ever was a man who won Halloween, it is this.
Modern Day Aladdin https://t.co/FYXrKAN6dp

— Mo Khan (@ThaKhanflict) October 27, 2015
But more often than not, the day is marked by epic fails. Listed below, in order of how much they stink, are the six worst Halloween costumes we've been forced to endure.
01
Goddesses - Indian or otherwise
Supermodel Heidi Klum dressed up as Goddess Kali in 2008, because she thought it would be funny. She was the only person in the world who thought it was. Everybody else was either left rolling on the floor nursing their hurt sentiments or wondering how this could even be considered as a good Halloween costume idea.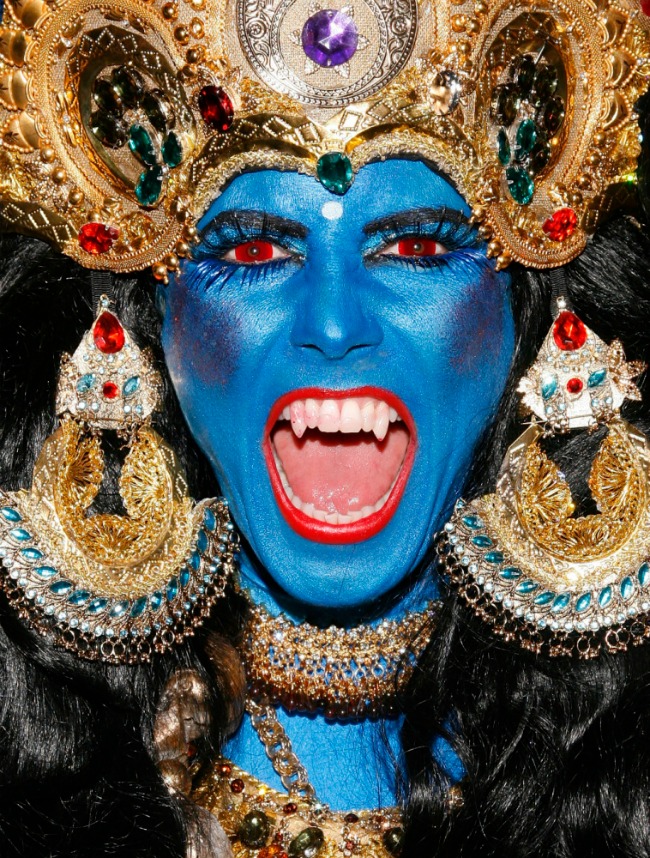 Why is this Ironman wearing a hoodie that looks like a red sack? Why does he have blue bows on his hands and chest? Why does he even exist? Why?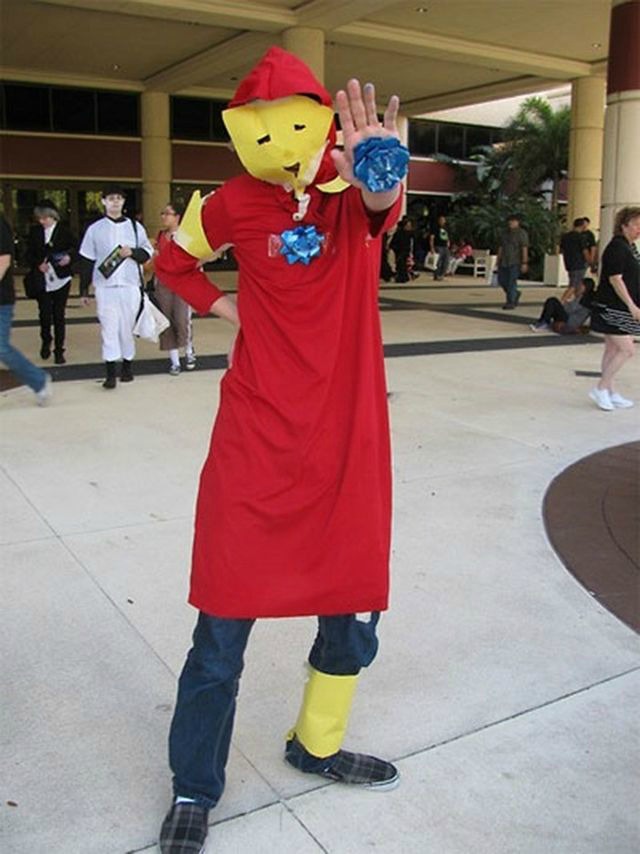 03
Narwhale, because there's only so much carpet area
Wait, so you designed a costume that requires you to lie on the ground while looking up and balancing a very long 'horn'? Please tell me more about how clever you are.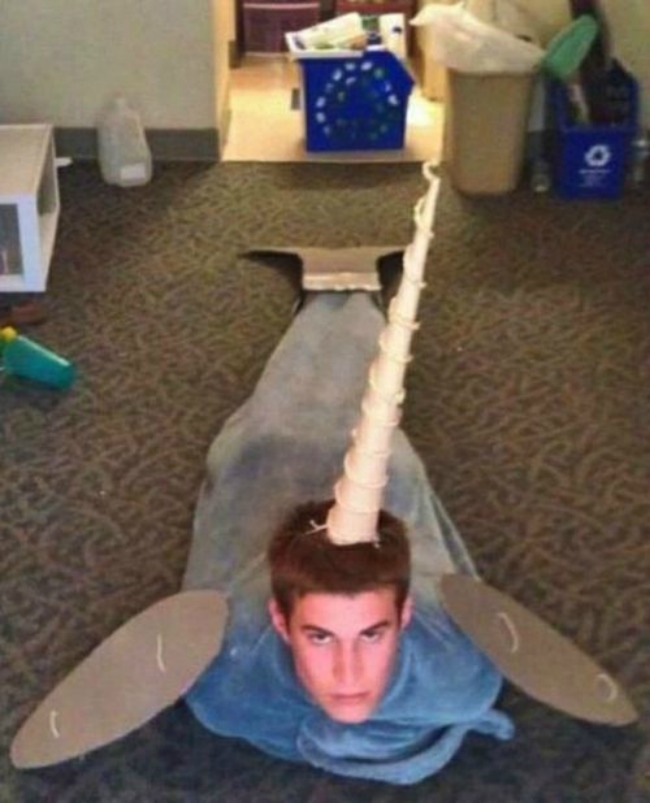 Are you supposed to be Homer's evil twin? Or is this Homer on steroids because your eyes look creepy, dude. And for the love of donuts, why do you have a black spider on your head? Who told you that's okay? #unsee #unsee #unsee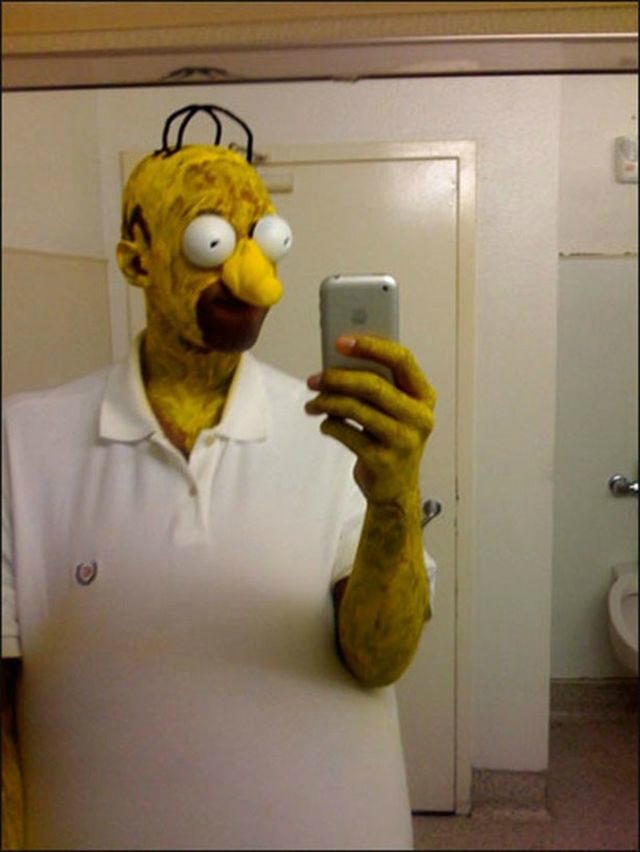 Are you wearing that costume on a dare, sir? Hulk's face looks as if he seen back-to-back Ram Gopal Verma's films and now cannot go back to life as it once was - angry and littered with smashed demi-gods.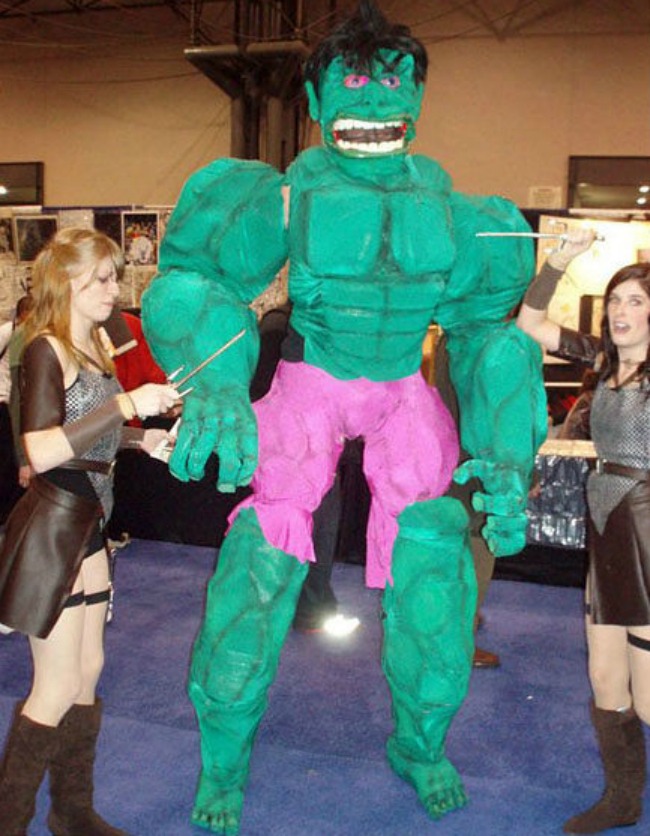 06
Hello? He-man? Aren't you taking enough protein?
Please put down your sword and step away from that costume slowly. Also, that blonde wig. Jejus. Throw. It. Away. Now.