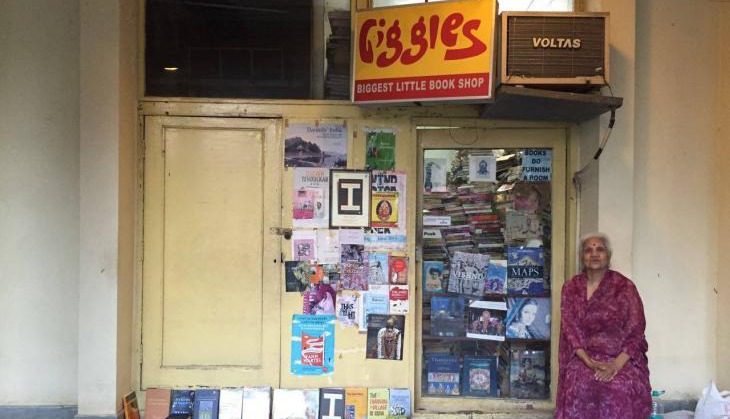 There is a war brewing on social media between a corporate giant, and a 40-year-old tiny bookstore. 
Nalini Chettur, the owner of Giggles: The Biggest Little Book Shop, sits outside, with rows of books for company as she goes through business as usual. A photo of the lady sitting with her wares is currently doing the rounds on social media and once you read the reason why, you're sure to share the photo too. 
Book-lovers, and basically anyone not smitten by capitalism would understand why social media is standing behind this businesswoman who just wants to sell books.  Ashley Tellis, who shared the photo, requested those in the city to help her out: 
"I am putting this out this early because she is being thrown out of her space by five-star bastards, has to reduce stock and has to make enough money to start her store and life again somewhere else. Oh and people in and around Chennai, please buy some books for yourself, drink a cuppa with her and let her regale you with tales about the city, books, writers and booksellers." 
Every book in her book store has been personally handpicked and curated by Nalini. And more often than not, the books she picks make it big. Talking to The Hindu, she said, "I just know whether a new book will work or not. I was pushing Midnight's Children long before the Booker made it famous. It's a sixth sense." 
Can you help save Nalini's shop? Here's where you can find her: