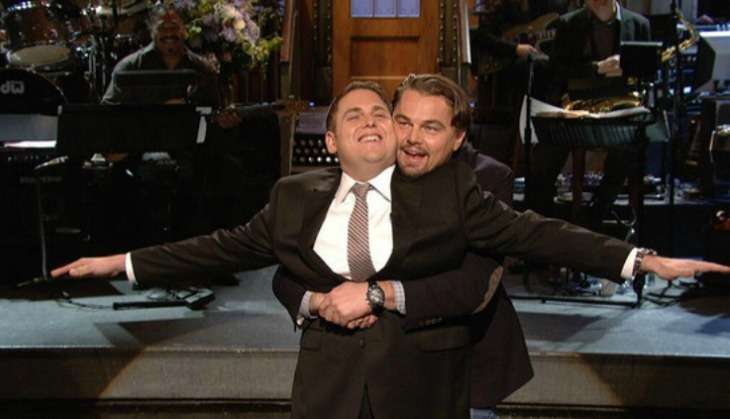 Have you seen the video of Leonardo DiCaprio scaring the metaphorical socks off his The Wolf of Wall Street co-star Jonah Hill? Of course, you have. You live on social media, and the video is everywhere.
But this harmless prank of an Oscar-winning actor imitating the paparazzi to terrify another one of his brethren is as funny as it is sad. Jonah seemed to be standing to the side of the pavement, clearly waiting for someone when Leo rushed towards him pretending to take his photo/video.
The look of horror and subsequent relief when Jonah realised it is just Leo and the latter hugs him reassuringly, is a bit awful to watch. To live in a world where people can jump out of nowhere and feel entitled to take your picture just because you are a celebrity is tragic indeed.
And, even more tragic must be the (non-existent) life of the paparazzi. Who, ironically are heard clicking photos hysterically to 'capture' yet another celebrity outing.
World, you okay?
--
Edited by Abha Srivastava