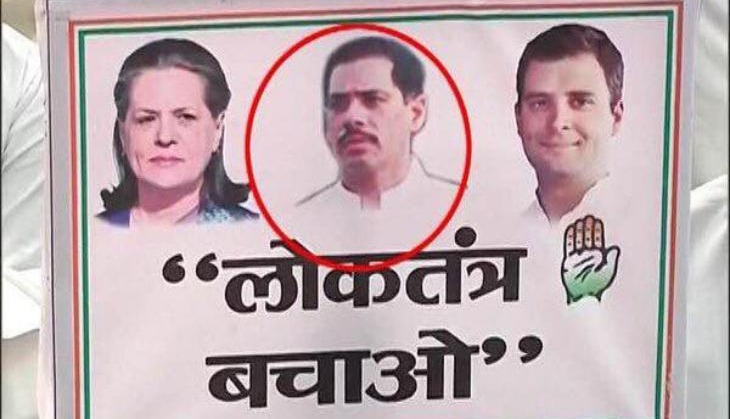 We're all such fools, you guys. While most of us were ooh-ing and aaah-ing over Game of Thrones, we seemingly did not notice that our desi kissa kursi ka had taken a rather interesting turn.
So much is happening in our own backyard and we're still discussing Jon Snow doing a Mihir Virani? For shame. Truly.
For those not completely aware of what's happening in the country, Indian National Congress is currently trying to 'Save Democracy' by holding up traffic along Parliament street. The big stars were all on the streets today - from party chief Sonia to the demure former Prime Minister of India, Manmohan Singh.
Under the looming shadow of the AgustaWestland scam being discussed in Parliament, Congress is protesting the Centre's 'plot' to topple INC-led state governments in Uttarakhand and Arunachal Pradesh,a fight against corruption, if you will.
Which is irony bubble-wrapped in more irony.
Strangely enough, the person whose 'presence' has attracted the most attention however is one who wasn't even physically present. Hard as it may be to believe but even the popular #ScamQueenOnRoad, #12thPassModi couldn't dim the luster of Twitter gold - Robert Vadra.
Always remember 6 May as today marks the day when Robert Vadra - he of the shady real estate deals in Haryana, and of the 'mango people in banana republic' fame - has made a stunning debut as the 'poster boy' of INC. According to NDTV, a party representative said that the 'posters were put up without sanction by a Congress worker and Gandhi loyalist, Jagdish Sharma'.
Guess the complete inconsistency of fielding the controversial Vadra in a poster in a rally against corruption was lost on the party workers. Which begs the question: what is even happening to INC? Why are they more lost than Dory? Is there any hope for the country's oldest political party?
Twitter, clearly doesn't think so. For now, the bhakts are having a field day.
As a great champion for corruption and corrupt causes, it is quite fitting that he features on an INC poster. Congrats to Robert Vadra!

— Siर RAJaन (@Sir_R_U_L) May 6, 2016
Prashant Kishor: Kis Bewaqoofo se paala pada hai! #ScamQueenOnRoad Robert Vadra pic.twitter.com/KwiM5F8net

— India Right Now (@indiarightnow) May 6, 2016
Robert Vadra is on some of the posters at the Congress rally. No more 'private citizen', now Neta then?

— barkha dutt (@BDUTT) May 6, 2016
The Congress Party never ceases to amuse. Robert Vadra on a Save Democracy poster? Really? Couldn't find anyone else?

— ranjona banerji (@ranjona) May 6, 2016
Family bachao yatra!

Robert Vadra has arrived, he seems to be replacing Priyanka Gandhi pic.twitter.com/4INqtxAxiO

— shilpi tewari (@shilpitewari) May 6, 2016
In the meantime. *cough*
ED conducts raids in Bikaner land scam relating Robert Vadra, notice to be issued to Vadra's company soon.

— ANI (@ANI_news) May 6, 2016
--
Edited by Abha Srivastava
Also read: