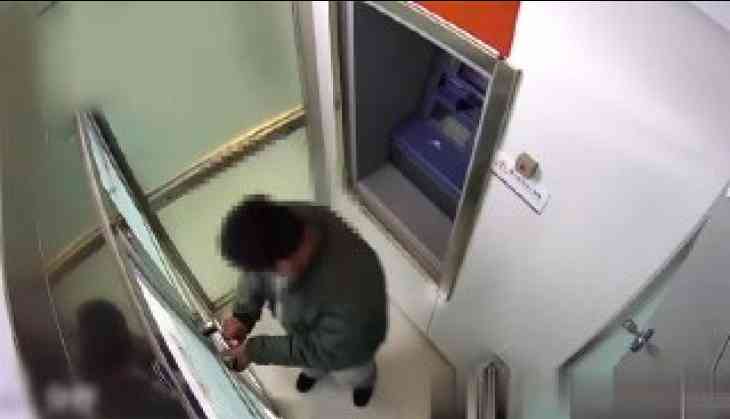 Not so long ago, a hysterical robbery fail was caught on camera in China. As specified by Shanghaiist, the robber got so alarmed during his attempted theft of an ATM, he failed to recall how to open the door in order to get away. CCTV footage from the ATM in the Shandong city displays the man stepping in and immediately getting perturbed at the sound of the automatic voice message.
The man then began to lock the door behind him, a seconds later, he attempted to open it, but was unsuccessful.
Clearly freaking-out, the man started hitting the door with a metal tray, before using it to smash the ATM itself.
Also Read: Blind mystic Baba Vanga's horrific 2020 prediction for Donald Trump and Vladmir Putin after foreseeing 9/11 and Brexit
Take a look at the hilarious robbery fail video:
As specified by Shanghaiist, none of the unnamed thief's attempts to break the door did anything but set off the ATM alarm. The man eventually managed to open the door and escape. But was later nabbed by the police.
This is not the first instance that a robber, down on his luck, has shocked the internet. Previously, a funny footage of a fumbling robber dropping his gun and his pants had gone viral.
Also Read: Solar Eclipse 2019: Various myths, superstitions inspire number of hilarious jokes on Twitter