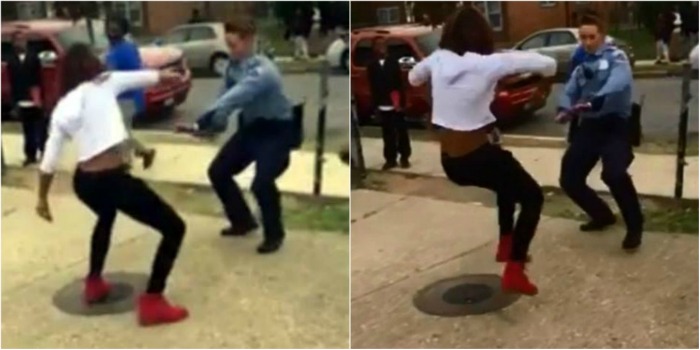 When the police showed up to break a fight between two groups of teens at National Baseball Stadium in Washington, this was probably not what anyone expected.
When the cops finally got the fight to break up, 17-year-old Aaliyah Taylor approached the officers with Silentos' Watch Me playing on her phone and started doing the Nae Nae.
Insubordination more often than not gets a brutal response, however this time, the reply was a dance-off. So you think you're the only one who can dance? This cop can too, and she's got some serious moves. What ensued thereafter was 56 seconds of unbridled dancing.
"Instead of us fighting, she tried to turn it around and make it something fun," Aaliyah told the Washington Post. "I never expected cops to be that cool. There are some good cops."
Aaliyah may have won the dance-off, but it was the cop who won the hearts. At a time when people of colour have faced police brutality time and again in America, this video is a welcome change.
Watch: