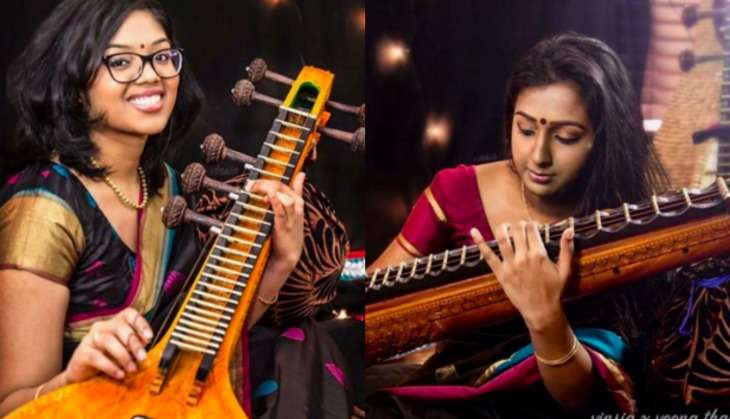 This day is looking up, everyone! What with Michelle Obama singing karaoke and these two girls playing the veena like the goddesses they truly are.
Athithya and Aranya Thambiappah, who will also answer to Aathy and Aara, are sisters who live in Toronto and play the veena like nobody's business.
The pair, who hail from Tamil Nadu, go by the band name Veena Thambaps. They have a Facebook page to their name where they regularly post vlogs of their music sessions. From classical tunes to covers of Tamil film songs, the duo can play pretty much everything to perfection.
And while we're on the topic of perfection, their version of Neruppu Da, from superstar Rajinikanth's latest film Kabali is basically magic.
And while we're on the topic of magic, you have to listen to Sia's Cheap Thrills. Done? Now listen to Aathy and Aara's rendition of it on the veena. Because, lord, it is beautiful.
You're welcome.
--
Edited by Blassy Boben