What do you do if your own company deems you unfit for your career because your hips are a shade too 'big'? If you're Charli Howard, you quit with an open letter so brutal, the agency was left reeling under its impact.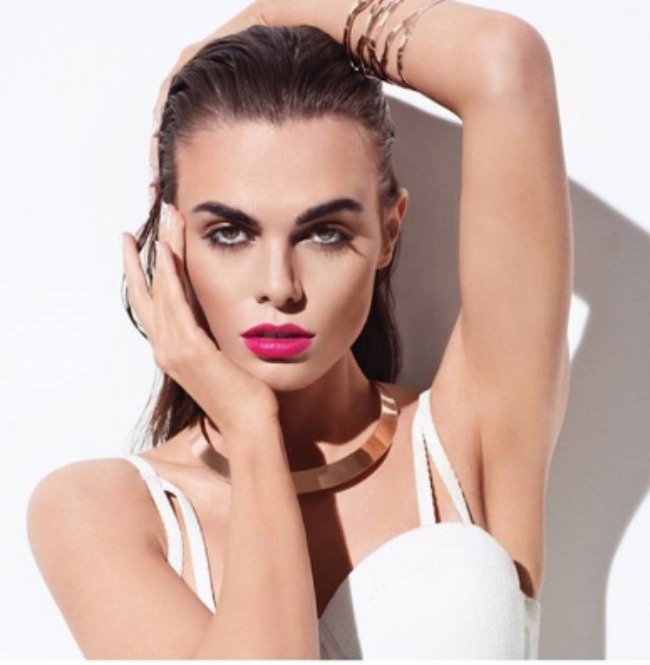 At size 6, UK-based model Charli Howard, who towers over most people at 5'8, was fat-shamed by her ex-modelling agency. They found her curvaceous, a tag that's so far from the truth, it almost seems laughable. Almost. Because after you're done laughing, the misplaced entitlement these agencies have over models will leave you angry. Is it any wonder that so many women, in the fashion industry or outside, cannot make peace with the way they look.
In a scathing 'open letter' on Facebook, Charli wrote: "In case you hadn't realised, I am a woman. I am human. I cannot miraculously shave my hip bones down, just to fit into a sample size piece of clothing or to meet 'agency standards'. I have fought nature for a long time, because you've deemed my body shape too "curvaceous", but I have recently begun to love my shape."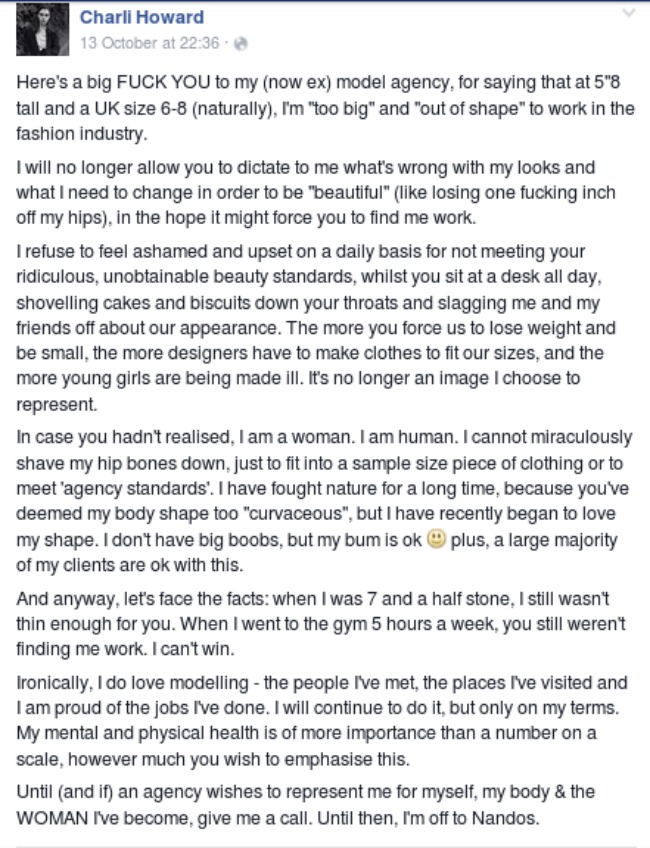 Way to show the finger to those who seemingly have the upper hand, Charli.
After her Facebook post went viral with over 900 shares, Charli not only received praise from industry insiders, she also landed a contract with Muse, an acclaimed model agency.
Here's hoping the example Charli's set, catches on.