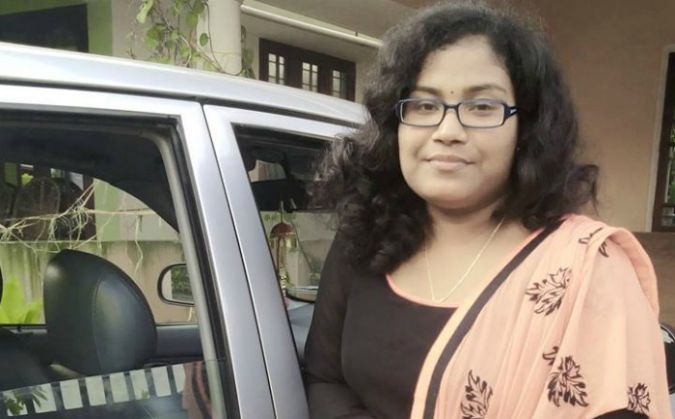 Hey, wannabe in-laws of the world, cash on delivery doesn't work for brides anymore.
Remya Ramachandran, the bride under the spotlight here, broke off her marriage after her future in-laws asked for dowry. To take on the long-standing patriarchal traditions of in a society as close-minded as ours, is a feat that's truly remarkable.
The Dowry Prohibition Act came into effect in 1962 but has till date proven just about as useful as our appendixes. Society's always found a way to trump laws. But not anymore.
Not only did Remya break off the match, she also took to Facebook to let people know the reason behind her decision. At last count, her post had over 5k likes and 1k shares.
Here's what she wrote: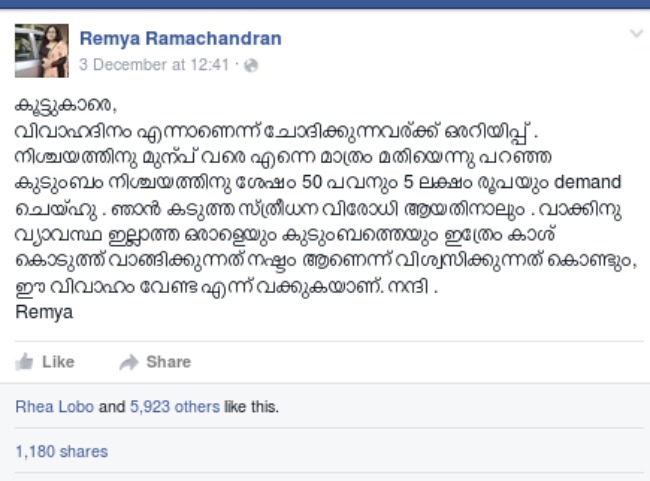 Friends,
Here is an announcement for people asking me about my wedding day. The person, who before the engagement, used to say that he needed just me, is now demanding Rs 5 lakh and 50 sovereigns of gold. Since I am completely against dowry and believe it will be a losing proposition to buy into a family that cannot keep its word, I have decided not to go ahead with this alliance. Thank you. Remya
Overwhelmed by the response to her post, Remya wrote another one thanking everyone for the support; asking people to not 'use her post for personalised humiliation' but to use it to fight against social evils.
'People are ignorant for their own convenience and profit', writes Remya. We agree. Stop taking dowry. Stop giving dowry. Your compliance is a crime too.