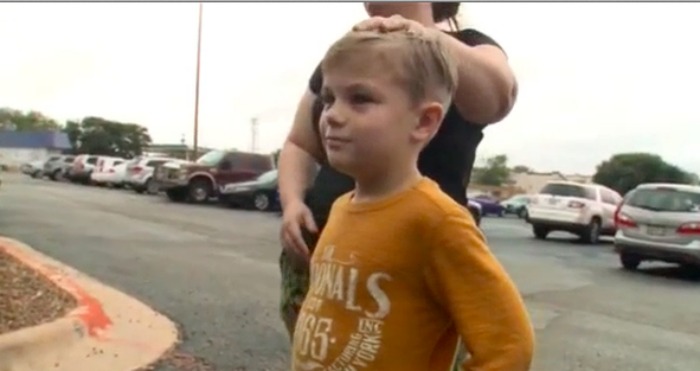 Talking about winning at life, this boy seems to be light-years ahead of all the nincompoops currently fighting over faith, religion, meat, beef, what-have-you-not.
The Islamic Center of Pflugerville, near Austin was vandalised by smearing excrement and dung and pages from their holy book, the Quran were torn. Apparently done in a misguided act of vengeance for the horrifying Paris attacks, this is currently being investigated as a hate crime.
The head of the mosque's board, Faisal Naeem, was talking to journalists, giving them an update about the situation when he noticed a young boy standing at a side with his mother. As the interviews came to an end, the boy came forward and gave Naeem his piggy bank to help cover the cost of the damage caused to property. Jack Swanson may only be 7-years-old but he has the heart to understand what most grown-ups fail to do: humanity has no religion.
Talking to KXAN News, Jack's mother Laura said that they saw what had been done to the church and had a conversation about how everybody's churches were equally important. "It doesn't matter what you believe, what I believe, what he believes or anybody believes, all faith is important," she said.
With a mom like that, how could the child be anything but as phenomenal as he is.
The mosque is currently deciding to send Jack a present for the upcoming holiday season. Because love always trumps hate. "This kid is hope," says Naeem.
We couldn't agree more.
Reported by Buzzfeed News