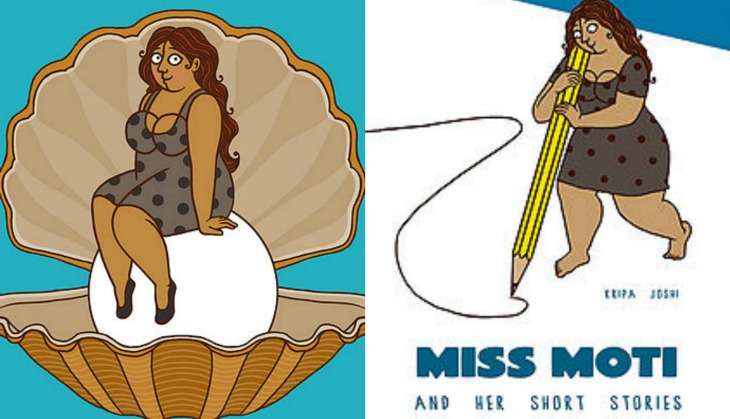 Kripa Joshi, originally from Nepal and currently based out of UK, has taken body shaming and turned into a comic strip everyone can relate to. Her protagonist, who is brown, wears what she wants, eats what she wants, does what she wants, and is called Miss Moti.
On her website, Kripa explains:
"Miss Moti was born out of the author Kripa Joshi's struggle with weight. A friend of hers had given her the nickname Moti, which means a plump woman. However, the word can also mean a pearl if you say it with a softer "T". Thus, when searching for a name for her character, she realized that Moti would be the perfect fit... it would represent a woman who was plump and also displayed a sense of purity and innocence."
She is that next door neighbour we've all seen bullied at some point for being overweight (oye, moti !). She is us, so to speak. An everyday girl stereotyped for her looks and her weight.
Kripa's Instagram account may not have hundreds and thousands of followers, but give it time. Her body-positive illustrations will find its way into your hearts soon. Every illustration has a non-conforming image of Miss Moti with an inspirational quote from a famous personality.
Kripa has reclaimed the word fat or moti and from now on you do not get to say it with derision.