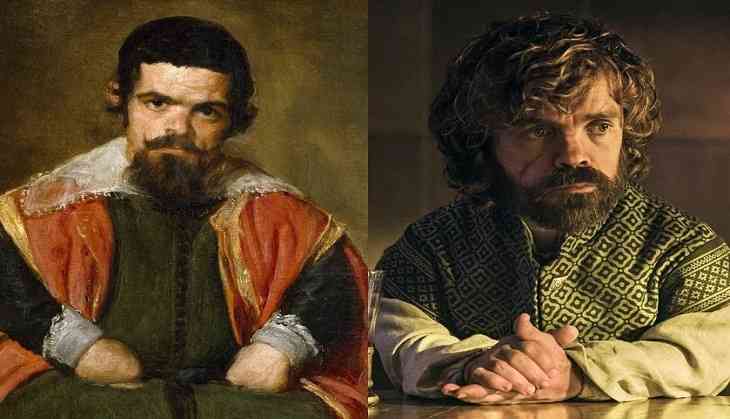 Travelling in time is the most common discussion in science fiction. Thinking about the fact that you can travel backwards or forwards sounds really interesting and gives us butterflies. A lot of discussions have been done weather it is real or not or weather this is even feasible.
Where on one hand people still believe that travelling in time is possible and there are others believe that there's no way time travel is possible and that if it were, we would know by now because we would have been contacted by someone from the future!
ALSO READ: 1 lakh Indians are all set to leave for Mars next year
Well, now we have some good news for you. For those who do not quite understand the theories of quantum physics we have a way by which you will be convinced that time travel has happened notin the future but in the past.
Check out some pretty compelling pieces of evidence that prove time travel is real.
1. THE SWISS WATCH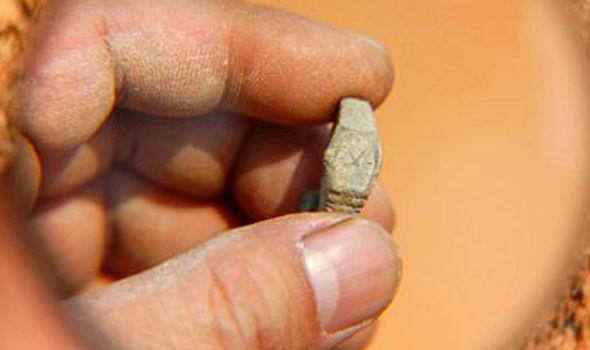 In December 2008, the archaeologists of China claimed that they have removed an opening of a giant coffin which was believed to be a 400-year old Si Qing tomb that was undisturbed in Shangsi County. But they were shocked after the soil from the coffin was removed because they found a small piece of metal which was shaped like a watch, and the time on it frozen at 10:06. "Swiss" was engraved on the back.
2. SAFETY NOT GUARANTEED?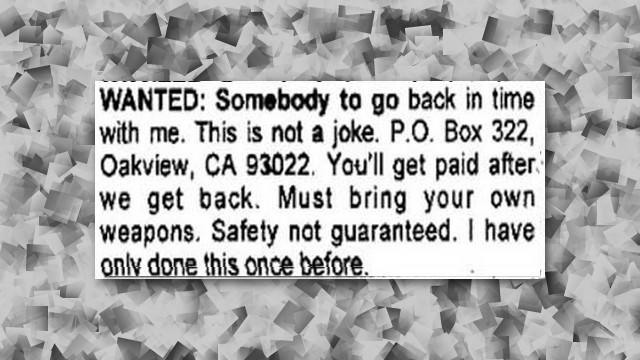 In the year 1997, a strange classified advertisement came up in Backwoods Home Magazine that stated the following:
"WANTED: Somebody to go back in time with me. This is not a joke. P.O. Box 322, Oakview, CA 93022. You'll get paid after we get back. Must bring your own weapons. Safety not guaranteed. I have only done this once before."
ALSO READ: Did you know, Jellyfish are secretly planning to take over the world!
If you've watched the movie 'Safety Not Guaranteed' then you will find it shocking because it was actually a real ad that came long back before the movie got released.
3. SELFIE WITH MARILYN!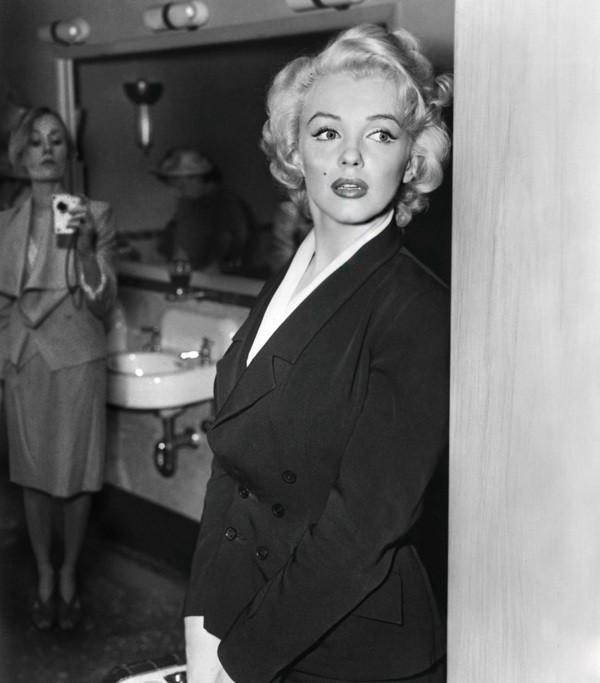 This seems a very modern device for her time and looks like a phone. It's not like that she will put this picture on Instagram but she surely have to tell people how she got the picture in the first place.
4. TIME TRAVELLING CELEBRITIES?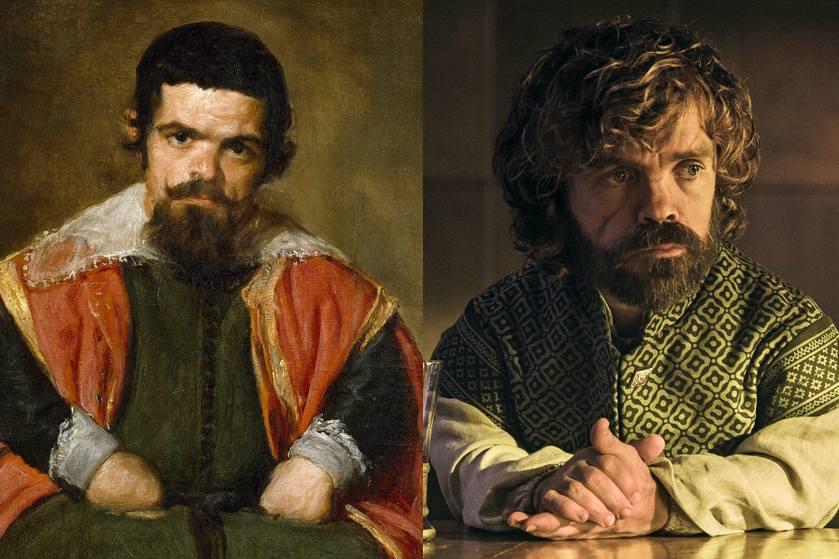 There is no doubt about the fact that the people in these pictures are almost identical. We think the reason why Peter Dinklage was so good in his role that he played in the popular HBO series 'Game Of Thrones' because he had actually live through a monarchy at some point in his life.
5. TIME TRAVELLER CAUGHT ON CAMERA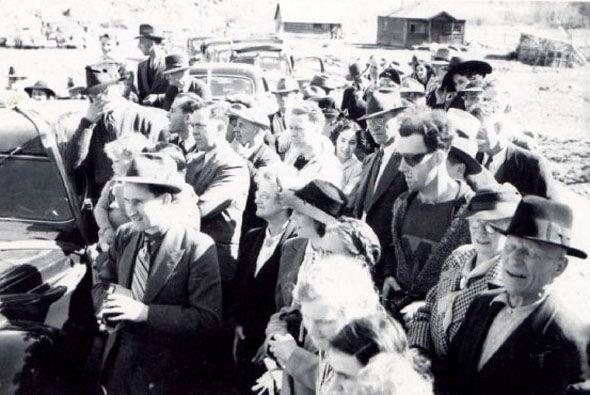 At the reopening of South Fork Bridge in Gold Bridge in the 1940s a man was seen wearing sunglasses and a modern printed t shirt and his dressing sense seemed quite different than all the people standing there in the crowd.
6. CELL PHONE IN 1928 AND 1938?
In a special short clip that featured on the DVD version of Charlie Chaplin's film, The Circus in which a woman can be seen holding something close to her hand which exactly looks like a cell-phone. This incident is from the year 1928.
In another video, a crowd of people are seen moving out from a DuPont factory in Massachusettsas in the year 1938 and in the same clip a woman can be seen talking to someone.
7. CD case and box in 1800s painting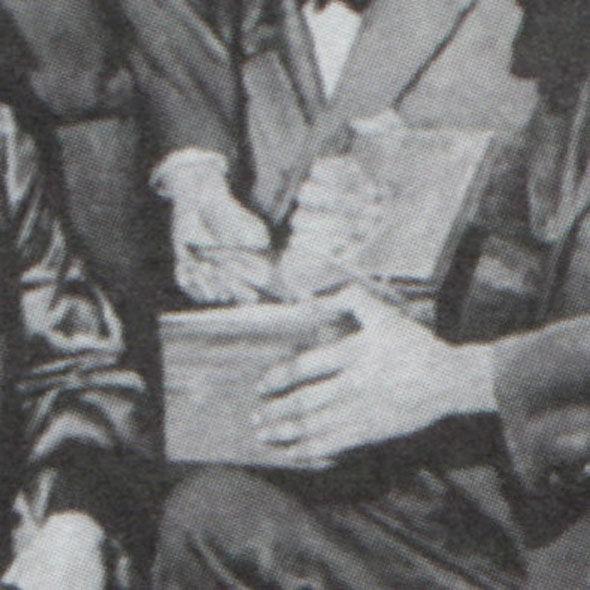 ALSO READ: Did you know: Neil Armstrong was not the first person to land on Moon, claims report
A painting was made in the 1800s, where it was been suggested that it appears to be of a man holding a CD box with one being taken out. CDs that were not in use until 1980s were seen in the picture that meant that only a time traveller was showing off his collections to everyone. However, it has later been suggested that it was just a lid of glass on the normal box.