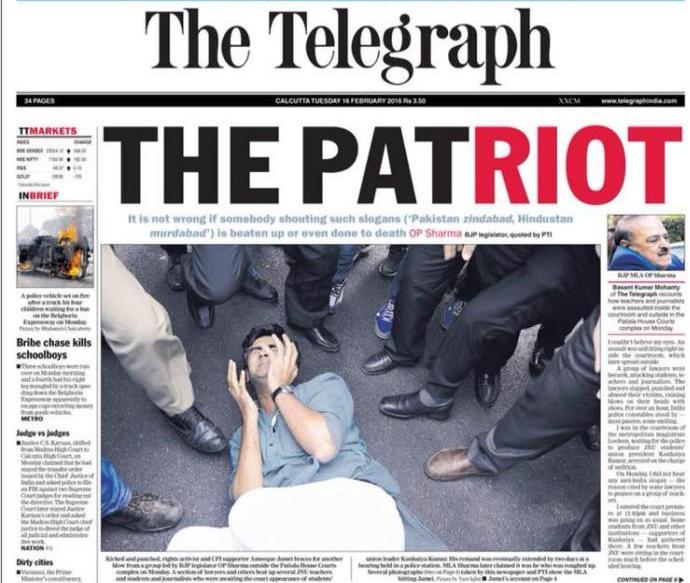 It isn't everyday that headlines of a leading daily make news for the right reasons. And if the recent string of b*llsy headlines and stories from The Telegraph are anything to go by, it looks like the spine of the Fourth Estate in India may just be finally growing back.
The national daily - which has its base in Didi Land, Kolkata - is doing what most media houses want to do but cannot. Why? Because guts (and sponsors).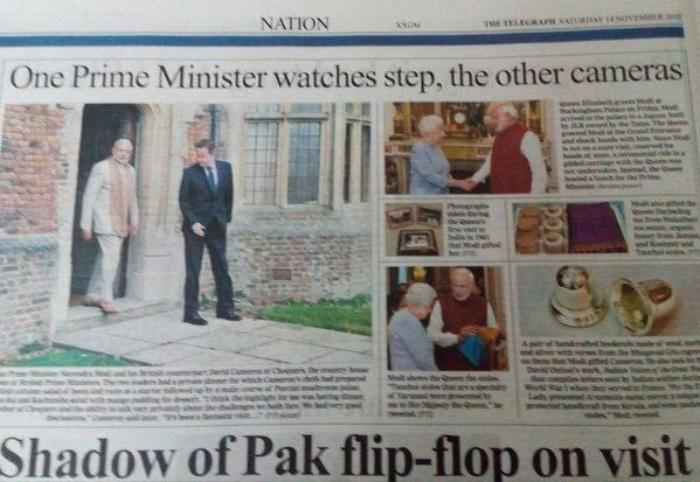 From PM Narendra Modi to Rahul Gandhi, from Smriti Irani to the ongoing ruckus in the name of democracy at JNU - the daily's 2.0 version is a far cry from what it was just three-four years ago.
The daily's openly-critical stand is bound to cause at least some discomfort to the uber-nationalistic and hyper-patriotic junta - who are currently ruling debates and leading rallies.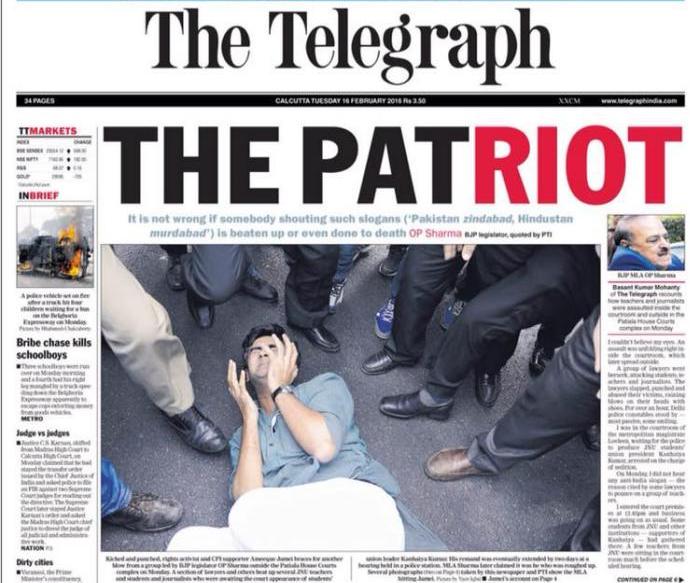 Strangely enough, Mamata didi called the Aveek Sarkar-run paper pro-BJP because they dared to criticise her strange ways of functioning. But this comes as no surprise, considering that Didi handles criticism the same way Aragorn handled the Orcs in The Lord of the Rings. #SonsOfGondorHoldYourGround
Call it anti-national, or blasphemous #BecauseModi, but The Telegraph's headlines currently winning at life.
Here are five of our personal favorites:
1. When they poked fun at everyone all at once. At one go the paper took a swipe at the hierarchy politics rampant in both
Congress
and the BJP. Reminding both parties of their #DaddyIssues.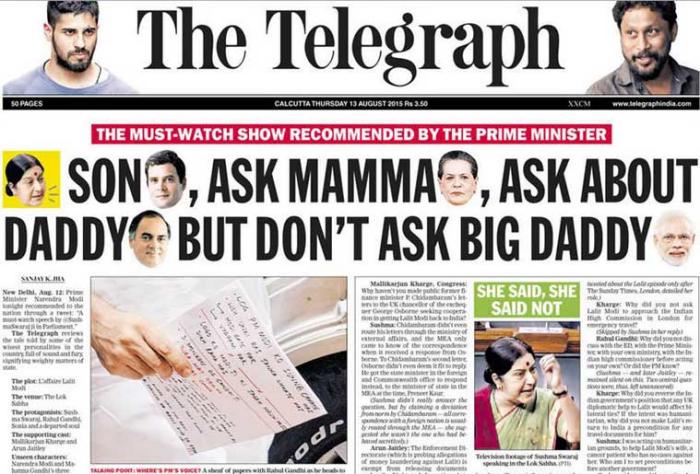 2. When they refused to be taken in by PM's sudden love for silence. Your love for proverbs and shoklas and sudden interest in becoming frenemies with political rivals is fooling nobody, sir PM.
.
3. Minister, Minister.. Yes Papa? Go to college? No Papa. #WhoSaysWeAreIntolerant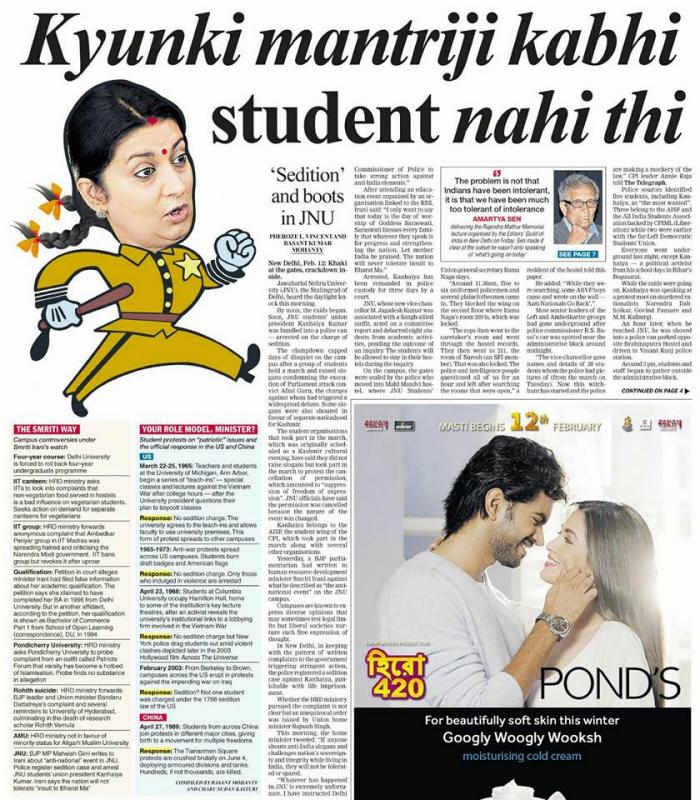 4. As the nation raged at #RohitVemula's suicide, PM Modi felt unbearable pain. But the pain took a week to hit it properly apparently. The Telegraph, you win at trolling.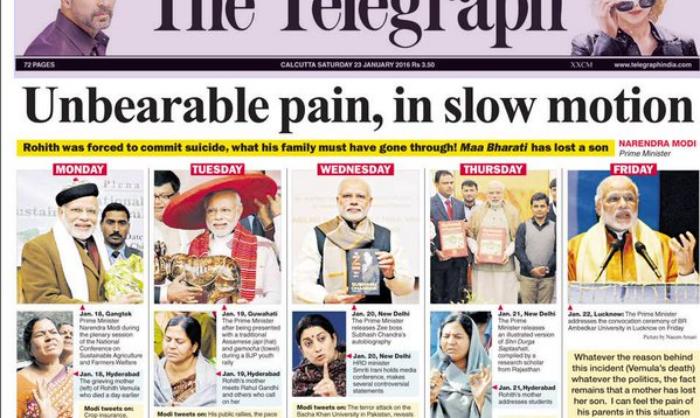 5. What exactly are we Making in India? A pot full of intolerance with a side of stupidity.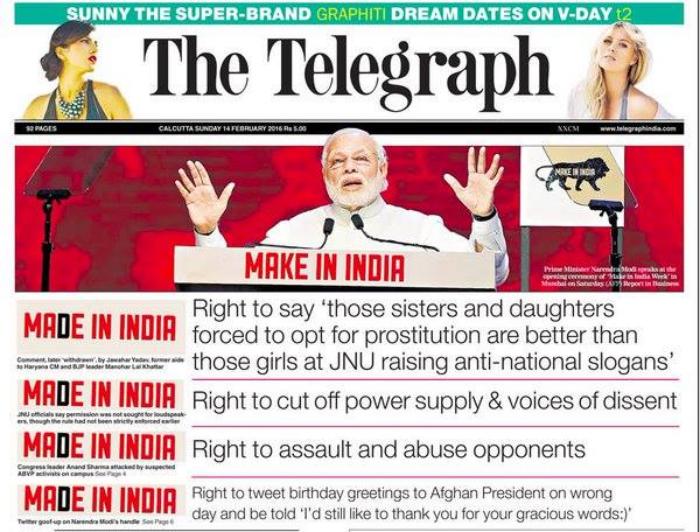 Are we loving the headlines? Yes! Telegraph, you've officially become 'unputdownable'.