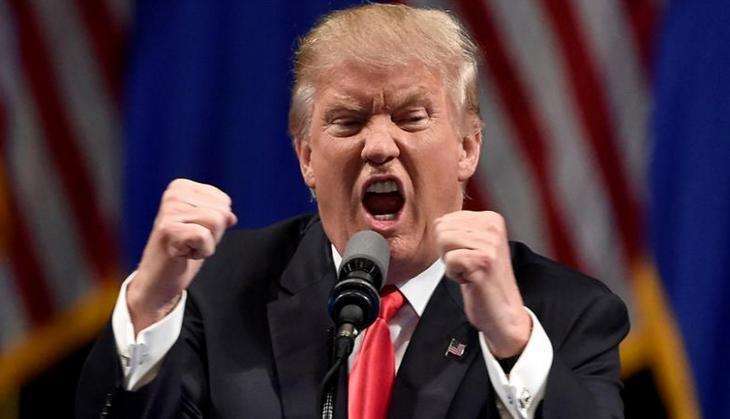 Donald J Trump, the bane of all conversations, is the focal point of The New Yorker's attention next week and it is going to make some Republicans very angry.
Cover Story: Donald Trump Is Barry Blitt's "Miss Congeniality" is going to hit the stands this October and as you can see, we're pretty excited.
The cover has Donald Trump in a leotard, a tiara and a sash around him that says Miss Congeniality: a cover that's clearly meant to pay homage to the man's great contribution to beauty pageants in general and the Miss Universe pageant in particular.
An early look at next week's cover, "Miss Congeniality," by Barry Blitt: https://t.co/wlrJpfxEXd pic.twitter.com/QCCCPlJFT6

— The New Yorker (@NewYorker) September 29, 2016
Alicia Machado, who became Miss Universe in 1996 when Trump bought the pageant, had been fat-shamed by the obtuse businessman back then. He'd called her Miss Piggy, referring to the weight she'd gained post her crowning.
Later, he even went on to say the the Venezuelan beauty should have been in 'housekeeping', a classic case of racial profiling if there ever was one.
At the first Presidential Debate, when Hillary Clinton publically took him down for talking with his foot permanently lodged in his mouth, Trump had nothing to say in his defence. Later, on Fox and Friends, however, he said: "She was the winner, and she gained a massive amount of weight, and it was a real problem. We had a real problem with her."
And this, sparked off Blitt's cover story on Trump. A man so deeply misogynistic, he hardly knows how not to be a p***k anymore.
Yaaas. Cannot. Wait. For. The. Issue.