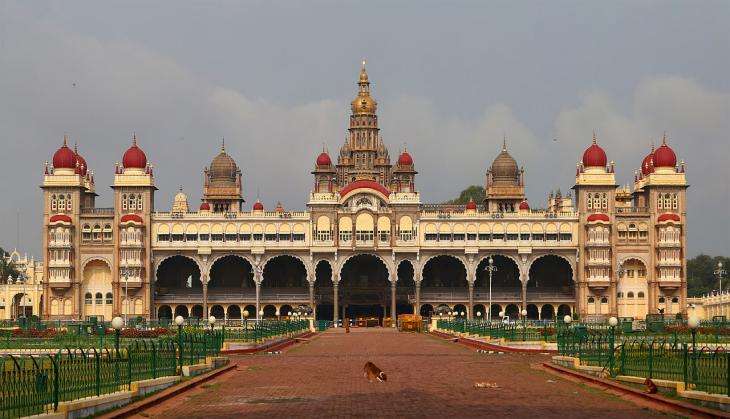 Oh curses! The Wadiyaar dynasty, established in 1399 by Yaduvanshi Yaduraya has been cursed since the last 400 years. A curse was believed to be cast on the Wadiyaars in 1612.
After the dynasty's establishment, the Wadiyaars were under the suzerainty of the Vijayanagar Empire.
The Wadiyaar dynasty gradually expanded, especially after the fall of the Vijayanagar Empire. After 200 years, Raja Wadiyaar, the ninth ruler of the dynasty took charge and ruled from 1578 to 1610. He was known for his valor and patronage of art and culture.
It is said that in 1610, during his rule, he conquered the fort of Srirangapatna. Then, he also conquered Vijaynagar from Tirumala, the Viceroy of Vijayanagar. After a bad defeat at the hands of Wadiyaar, Tirumala escaped from Srirangapatna to Talakad along with his two wives. One of the wives was Alamelamma.
Alamelamma was a staunch devotee of Sri Ranganayaki, the consort of Sri Ranganatha, the presiding deity of the famous Adi-Ranga temple in the fort of Srirangapatna. Tirumala suffered from a serious disease and succumbed to it shortly. After the death of her husband, a widowed Alamelamma could no longer wear all her jewellery.
As she was a staunch devotee of Sri Ranganayaki, every Friday and Tuesday Sri Ranaganayaki was decorated with a nose ring which was studded with large pearl and other precious jewellery. Although all the jewellery was in Alamelamma's safe custody, the temple authorities requested Raja Wadiyaar to give them the custody as it was used every Tuesday and Friday. Raja Wadiyaar thought these jewels were of no value to Alamelamma and sent emissaries to her, requesting her to return the jewels.
Alamelamma was residing at Malangi at the time. She refused to handover all her jewellery except the pearl-studded nose ring which was used to adorn Sri Ranganayaki. Raja Wadiyaar then sent his army to Talakad to ask her once again and if she refused, to seize them by force. To escape the army's wrath, Alamelamma uttered the legendary curse on Raja Wadiyaar and jumped into the river Kaveri with the rest of the jewels, but escaped unscathed.
Of the three curses, the first one was that may Talakad turn into (a barren expanse of) sand, second, may Malangi turn into a whirlpool, and the last was that may the Rajas of Wadiyaar not have children (for all time to come).
Certainty the curse on the royal family seems to have come true as after that, who ever sat on the throne, did not have any children.
The curse of a 'wronged' woman certainly seems to have worked!