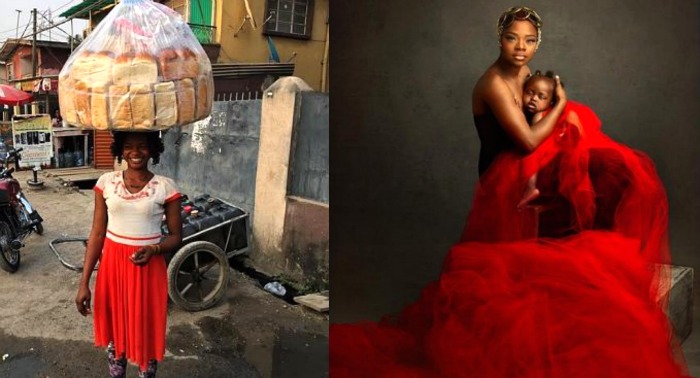 British popstar Tinie Tempah, whose most famous time under the spotlight was during his stint in the reality show, I'm a Celebrity Get Me Out of Here, is currently the internet's hero. Recently, the singer travelled to Nigeria for a photoshoot and shared some of the images on his Instagram account.
But little did he know that his photoshoot would change someone's life completely. As Tampah was shooting on the streets of Lagos, a local woman selling bread happened to pass by and was included in the frame by photographer, Ty Bello. Even with a photobomb, the gorgeous Olajumoke Orisaguna managed to turn more heads than Tampah.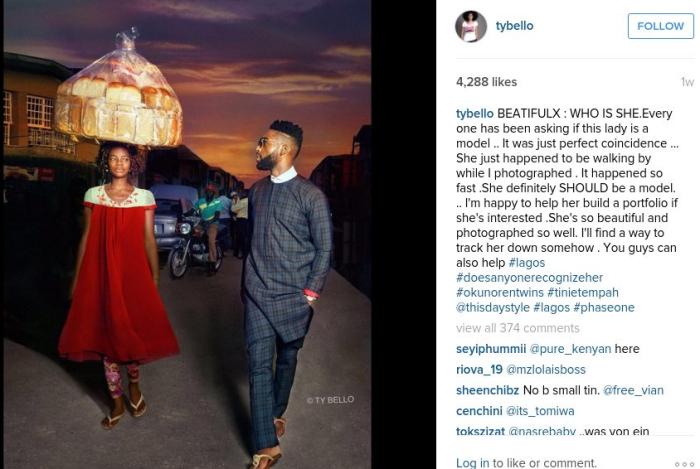 As the interest in her peaked, the photographer and her followers let out an appeal to the locals of Lagos to keep a lookout for Orisaguna. She promised to help her build a modelling career if they were able to track her down. Being the perfect stalker-stronghold, the internet found the lady and put her in contact with Ty.
A drastic makeover later, the 27-year-old former street vendor, Orisaguna became the cover story of This Day Style, a Nigerian magazine. The photo-story also had a cameo by her 14-month-old daughter, Grace, who just like her mother happens to be stunning.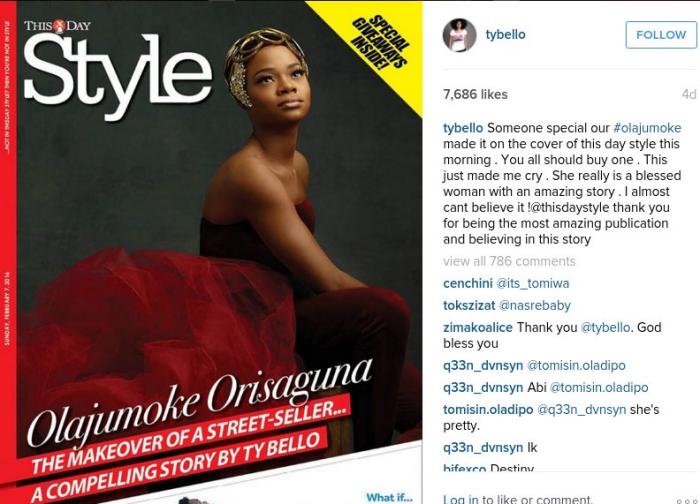 Thanks to social media, this brand new model has now been signed with an agency, who shared an image of her on Instagram after the contract was signed.