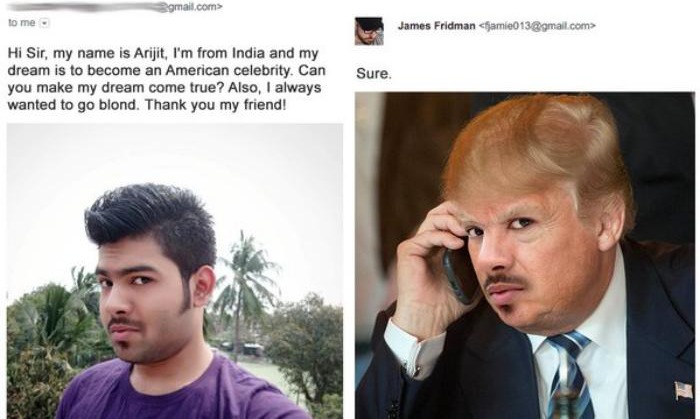 Never annoy a waiter or a Photoshop expert - both can potentially make you rue your existence.
James Fridman, artist/Photoshop expert takes in online requests to edit pictures their owners deem too natural. In case you've been hiding under a Kardashian-proof rock all this while, natural is out, intense editing is in. Edit out your 'flaws' - namely curves, thigh gaps, or the lack of it, wrinkles, moles, basically anything that's uniquely you, and voila! You're now a member of the in-fashion millennial club.
Fridman has requested that people not send him photographs that they do not want to be made public because a) he most certainly will, and b) you're most likely to not look model material once he's done with it.
It is his way of trying to get people to understand that it is okay to be who you are - and of having fun at your expense. The edited photos are a lesson in acceptance and humility, and the perfect pick-me-up if you're down in the dumps.
Looking for a giggle? We've got your back.
When staying awake is too much trouble, pick a career that considers it okay.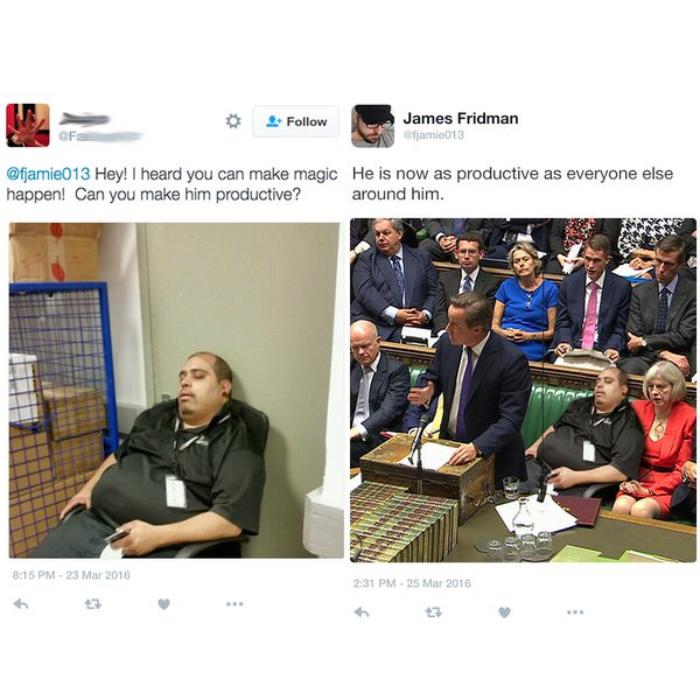 Because beneath the lip injections, lies the real face.
Because homophobia needs to be destroyed.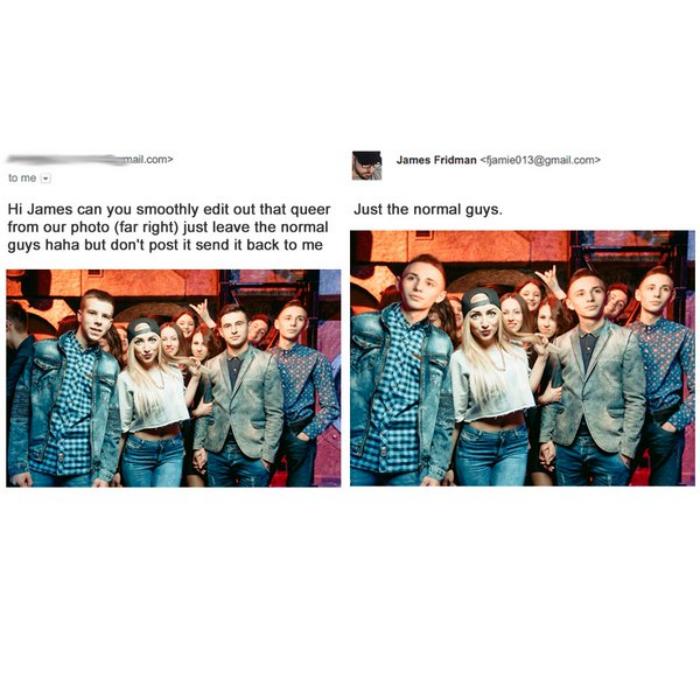 Giraffe man, you're real?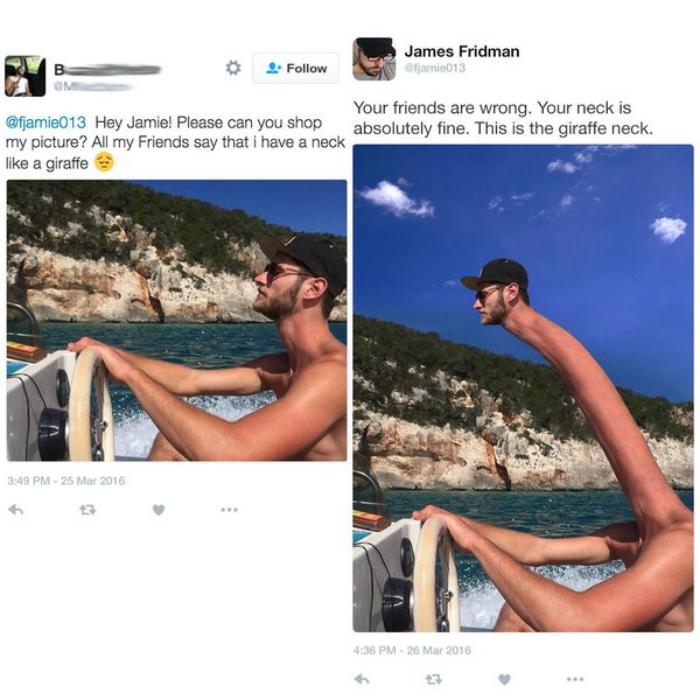 Want bushy eyebrows? There you go.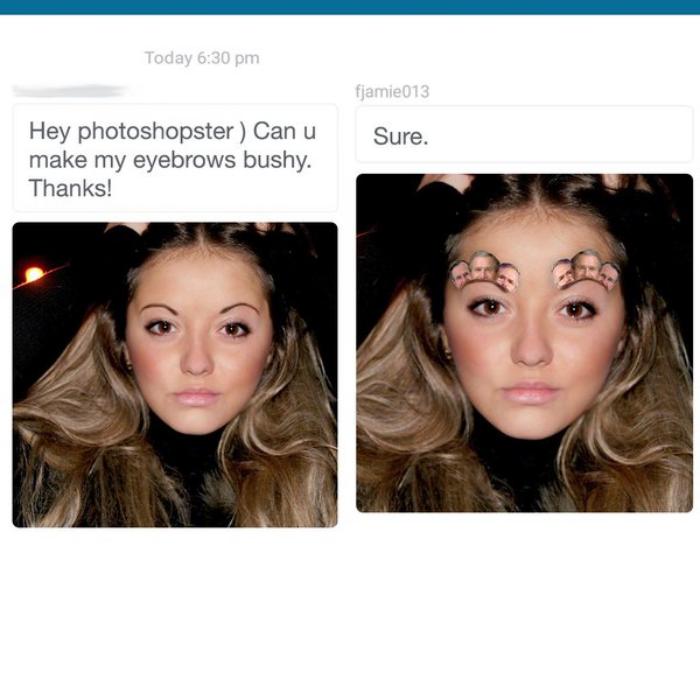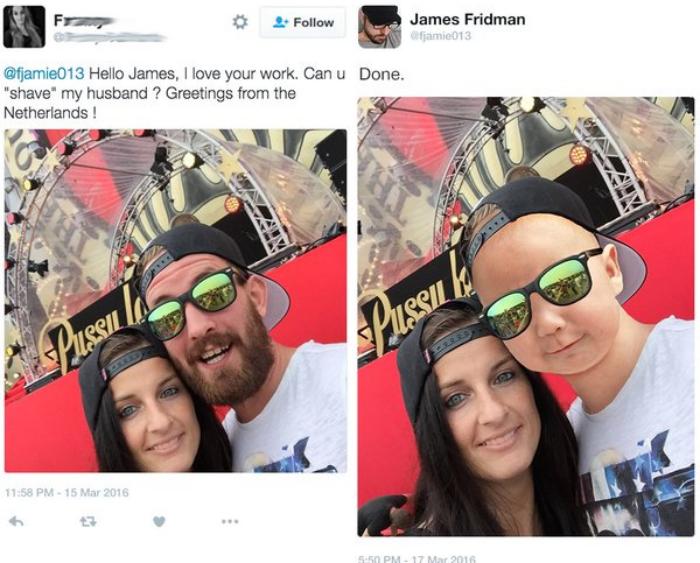 --
Edited by Aishwarya Yerra