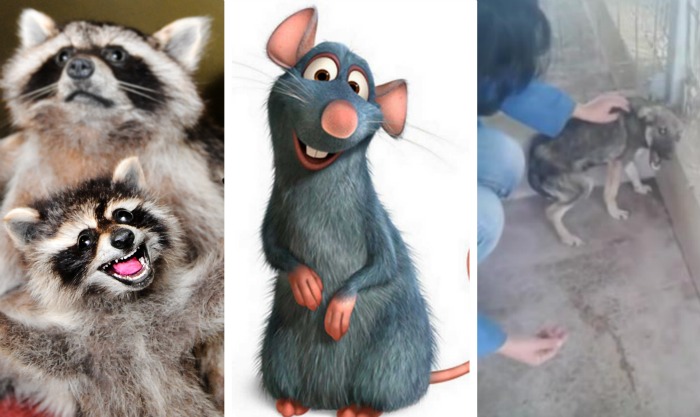 Bored out of your mind at work? We have the perfect solution for you. Here's your fix of the videos going viral right now. Ranging from weird to awww-inducing to what-did-I-just-watch, this is the pick- me-up you need to deal with life.
You're welcome.
A rat drags another rat down the subway steps and into the dark, and for some reason the internet cannot stop watching the video.
There are several conspiracy theories floating around, such as: are one of the rats in the video, Pizza Rat? What is happening here? Is the dead rat Pizza Rat or the alive one our beloved rodent? The video caption seems to say that Pizza rat has switched to cannibalism. We'd rather not believe that.
What do you think? Watch the video here:
Abused dog gets petted for the first time
A video of an abused and neglected dog, who is petted for the first time, is going viral for all the right reasons. Abused, chained, and starved, this dog hears someone call out to him lovingly and cannot understand what's happening. It is heartwarming and heartbreaking all at the same.
Raccoon cannot even with this lump of candyfloss
Did you know raccoons are adorable? They have the face internet meme legends are made of. This Vine video of a raccoon who has found a bit of candyfloss will put your life into perspective. No, really. We're not joking. You think you have problems? Do take a look at this poor chap.
Watching a raccoon accidentally dissolve his candyfloss in a puddle has really put my troubles in perspective. https://t.co/fmoRaxTAlV

- Ryan Nelson (@RyanJohnNelson) January 4, 2016