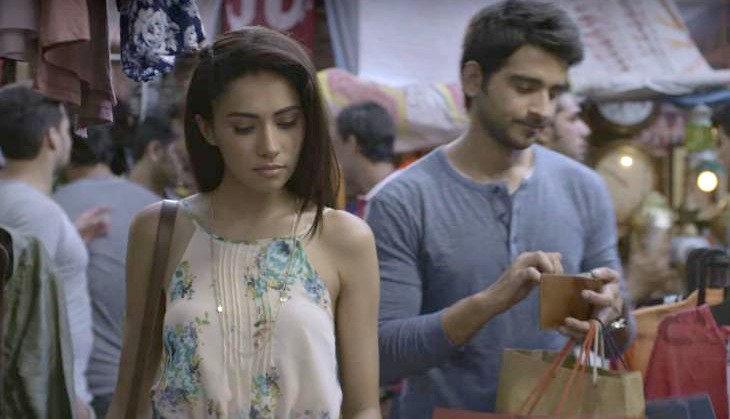 Have you been paying for your own stuff, women? Bah! Did you know you could have just used your well-oiled baby voice to get the boyfriend to dish out the cash? Have you no decency? Or do you not understand what dating is for? A boyfriend is your very own personal savings assistant. Please, get your basics right. You're a disappointment to humanity.   
It seems rather odd that a company like Ola, which is used by so many working women daily to get to and fro from work or get to personal engagements, could have released an ad that attempts to degrade them so. 
What tragic youthful experience could have prompted the copy-writers and the Ola management who passed this TVC to think that girlfriends run on Rs 525 per kilometer, we wonder. Whatever the cause, this generalisation in the hope of grabbing eyeballs is abhorrent to say the least. 
One can only assume that the current no-surcharge diktat has affected their thinking capacity adversely. For who in their right minds would take a swipe at a huge number of their customer base so blatantly? Your cabs may carry colourful placards declaring 'this cab respects women'; but the company clearly doesn't.  
If women started boycotting your services, we're pretty sure it would hit you harder than Arvind Kejriwal's no-surcharge mandate, Ola. Did you stop to think about the message you were sending in a world that already treats women as objects rather than people? You just gave the average teen added ammunition to crack backhanded jokes at the expense of an unsuspecting girl. 
Well done, Ola. If nothing else, you've at least gotten sexism right. #SlowClap 
--
UPDATE: Ola has now taken down the ad from its own YouTube channel. 
--
Edited by Abha Srivastava