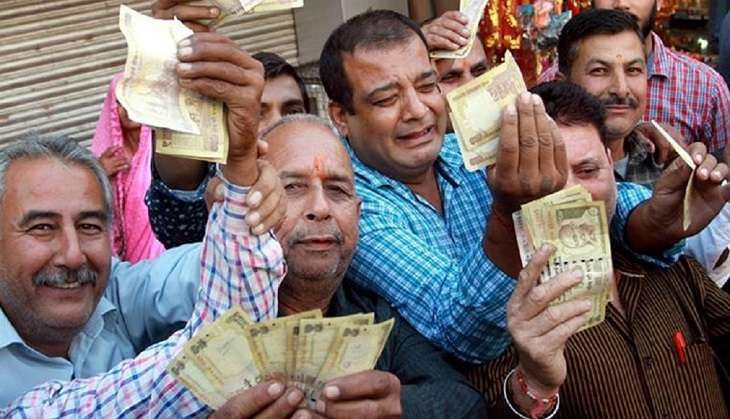 Every action has an equal and opposite reaction; the third law of motion is also at play since the demonetisation episode commenced.
The "surgical strike" on black money and fake currency by the Central government has resulted in unforeseen reactions.
The demonetisation program, which was launched by Prime Minister Narendra Modi during an unscheduled address on 8 November, has culminated in a diverse set of incidents across the nation.
Since the past one week, the media and internet are full of reports of people enduring extreme inconveniences thanks to the non-availability of cash. While most reports are serious in nature, some have bizarre stories to tell. Take a look at some of the most outlandish incidents being reported in this 'crisis' situation:
-In Greater Noida, robbers snatched Rs 1,500 from a labourer but returned the money after realising that the stolen notes were demonetised currency notes.
-In Tiruvannamalai (Tamil Nadu), a man payed for alcohol at a TASMAC outlet using a photocopy of a Rs 2,000 note as the man at the counter was unaware of how the newly introduced notes looked like.
-Parents of an abducted boy in Varanasi thanked Prime Minister Narendra Modi after the kidnappers, frustrated by the demonetisation move, released the boy.
-Here is the best one! A couple, who met in an ATM queue, fell in love while waiting for eight hours, and proceeded to marry each other.
- Dowry seekers have been feeling the burn since the demonetisation episode began. According to a report, a groom's family in Bihar sought Rs 20 lakh dowry from the bride's parents but after the "surgical strike," the problem was solved.