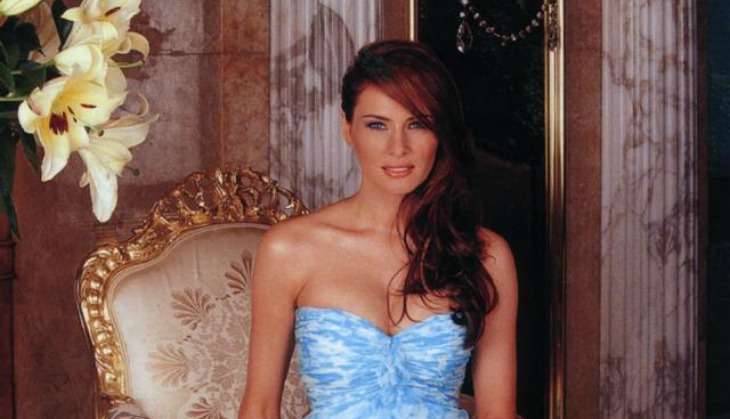 We have good reason to believe that Melania Trump, who has been trending like never before thanks to her plagiarised speech, may have been inspired by a certain Bollywood actor.
Yes, the same star who managed to laugh all the way to the bank with his recent blockbuster, all the while choosing to ignore the outrage over his insensitive comments and the few voices who dared to report on the developments in the legal cases he is embroiled in.
It has finally been confirmed that people on the other side of the world also refer to Bollywood's own He Who Shall Not Be Named as a case study for how best to handle a sticky situation.
Late last night, Melania Trump shared a clarification (written on a paper with gold embossed Trump logo) from the person who she claimed had written her speech.
It was her driver her speechwriter.
For those unaware of world events because they've just returned from the Ice Age, Melania on Monday delivered a soul-stirring speech at the Republican National Convention. The moving speech about the trials that a middle-class black woman faces in America really touched a chord with the Republicans and was lauded by many, till they realised they'd heard everything Melania was saying before.
In 2008 to be precise, when Michele Obama delivered a heartfelt speech at the Democrats National Convention before the official nomination of the Democrats nominee for President, Barack Obama.
Strangely, the plagiarism accusation has not caused anyone in the Republican party any actual embarrassment, save for a lone Trump staffer who has claimed full responsibility for the 'pain caused'.
That staffer is Meredith McIver, who as it turns out has been taking credit and blame on the behalf of her employers for years. If this has been going on for a while then did Bollywood's own He Who Shall Not Be Named inspire the Trumps or vice versa?
Meredith, a former ballerina, has been ghost co-writing, exaggerating and falling in and out of controversy for years. Donald Trump's 2004 book, How to Get Rich and 2005's Think Like a Billionaire were both co-authored by Meredith.
The NY Times notes: 'In a 2007 deposition, Mr Trump was grilled over whether he had overstated his debt by billions of dollars in a couple of his co-written books to make his comeback seem more significant. He acknowledged the exaggeration, but the mistake, he said, was not his. "This is somebody that wrote it, probably Meredith McIver," Mr Trump said.'
'Probably Meredith'.
A phrase that sums up Trump's entire campaign.
It is probably the Mexicans who are raping. Probably the African Americans who are disrupting the peace. Probably the Muslims who are killing everyone. Probably the Indians who are stealing jobs. The blame always lies elsewhere, doesn't it?
This is the man who may soon become the next POTUS. Be very afraid.
--
Edited by Blassy Boben