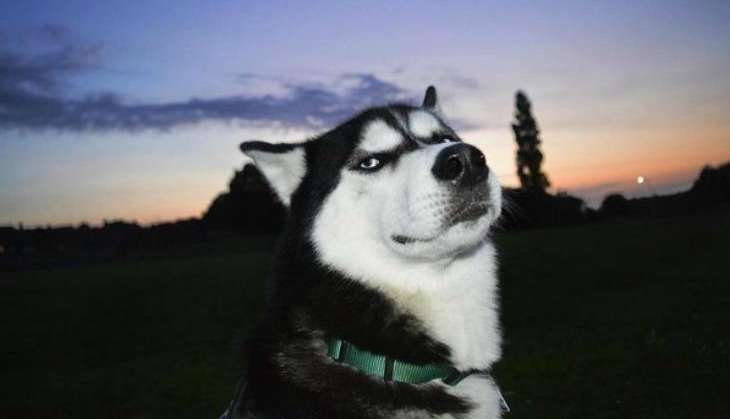 Who would have thought that a grumpy-looking, but totally adorable husky would help pay his human's medical degree tuition fee? So much so that he's managed to garner 20,000 pounds till date.
Jasmine Milton, 20, from Shropshire, bought two-year-old Anuko home as a way to help her battle with bipolar disorder. But the dog's unusual facial markings have since caused a sensation online after she set up an Instagram page in Anuko's name.
With his steely stare and furrowed brow because of the pattern of his fur, Anuko has amassed 11,000 followers on the social media site, the Mirror reported.
Jasmine said, "He's really affectionate, he loves people. He loves cuddles, he loves dogs. He's never been grumpy at all. He's always had social media since he was a puppy and he has always had this look as well," she said.
Jasmine, who is hoping to study at the Plovdiv Medical University in Bulgaria next year, said: "It's certainly going to help towards it, all the money that he is making. It's not going to cover the whole thing but it's a real good start."
She added: "Before I got him I went through a really low phase, when I was in hospital someone said dogs are a really good therapy, they help their owners. It really did help," Jasmine said.
--PTI
Warning (2): file_get_contents(https://api.instagram.com/oembed/?url=https%3A%2F%2Fwww.instagram.com%2Fp%2FBCGBCvJsLJu%2F%3Ftaken-by%3Dhuskyanuko): failed to open stream: HTTP request failed! HTTP/1.1 404 Not Found
 [APP/Controller/MediaParserController.php, line 218]
No data to display.