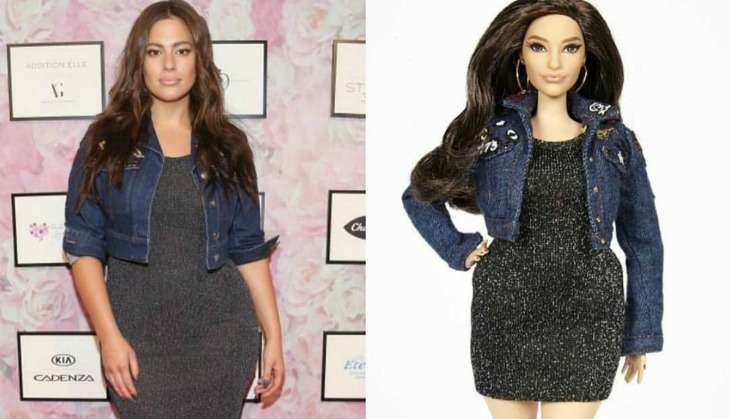 The good fight for body positivity just scored a home run.
Ashley Graham, who has worked very hard for very long just be included in the same breath as 'other' models, has just been 'immortalised in plastic' by Mattel's flagship product, Barbie. Are the dolls out in the markets? No? Is it still a move towards inclusivity? Hell, yes.
At the Glamour's Women of the Year Summit, Ashley got to unveil the doll, which does not have her sparkling eyes and spunk, but definitely has her physical proportions.
Ashley is said to have had several sittings with the Mattel team and reportedly told them: "The number one prerequisite ... was that her thighs touched. I was like, 'Guys, we can make this Barbie, but if her thighs don't touch, she's not authentic."
Speaking about the need for dolls that take after real-life people, Ashley said, "If I had a Barbie that was my size, I would have thought my size was normal. Young girls now get to grow up seeing that their bodies are normal, which I think is so empowering and encouraging to the younger generation."
Amen to that.
Check out the photos here.
Thighs touching, round hips, arms and tummy!! Thank you @Mattel and @Barbie for immortalizing me into plastic! 💕💎💋 #beautybeyondsize pic.twitter.com/eDqFyg0kOp

— Ashley Graham (@theashleygraham) November 15, 2016
Come on @Barbie, let's go party!!! 💗Thank you to my new and incredible @Mattel family for this honor! #beautybeyondsize #barbie #curvybarbie pic.twitter.com/uVN5QfZgPM

— Ashley Graham (@theashleygraham) November 15, 2016
Ashley Graham reveals the new Barbie at Glamour Women Of The Year 2016 LIVE Summit today in LA ♥️SO SO PROUD @theashleygraham pic.twitter.com/ATA9hsef4e

— GrahamDaily💋 (@AGrahamUpdates) November 14, 2016