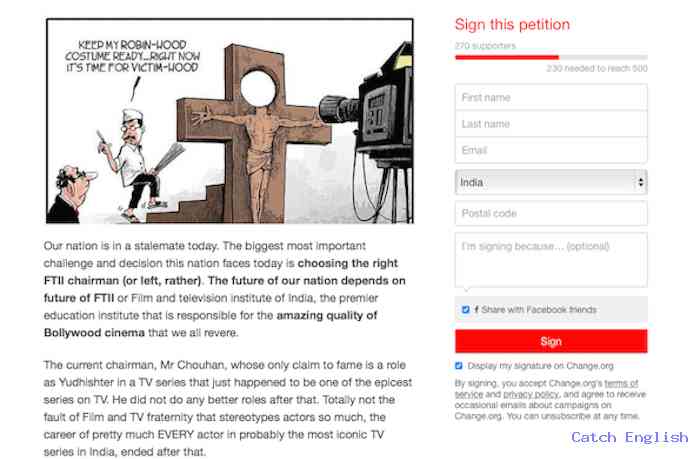 Students at the Film and Television Institute of India, Pune (FTII), have been protesting since early June, when actor Gajendra Chauhan was appointed its chief. The students feel that Chauhan, who played Yudhishthir in the 1988 Mahabharata, is not credible enough to hold the post. They are further upset with Chauhan's clear political leanings towards right-wing organisations.
And now, a seemingly comic petition has been launched on online petition website Change.org to replace Chauhan with Delhi Chief Minister Arvind Kejriwal. The reason? Kejriwal's apparent expertise in theatrics.
The petition reads, "He (Kejriwal) has essayed more roles in last 3 years than every FTII alumni combined. He has perfected making audience relate to his sometimes angry, sometimes clownish but mostly victimised characters, he creates scenes out of thin air, makes villains and heroes out of completely unsuspecting people."
Posted by user Future PM six days ago, the petition has already collected 230 signatures. The petition not only pokes fun at Kejriwal, but also belittles the student's protests and the FTII itself.
"India needs FTII so Gov can spend 12 Lakh per year per student on FTII students while it spends 6 Lakh per year to train doctors (which are not really even required as common sense would tell you)," reads the petition.
Although it starts on a funny note, the petition is not in good taste. It is clearly a double-edged attack on Kejriwal and FTII protests, and one needn't wonder who would benefit without the two.