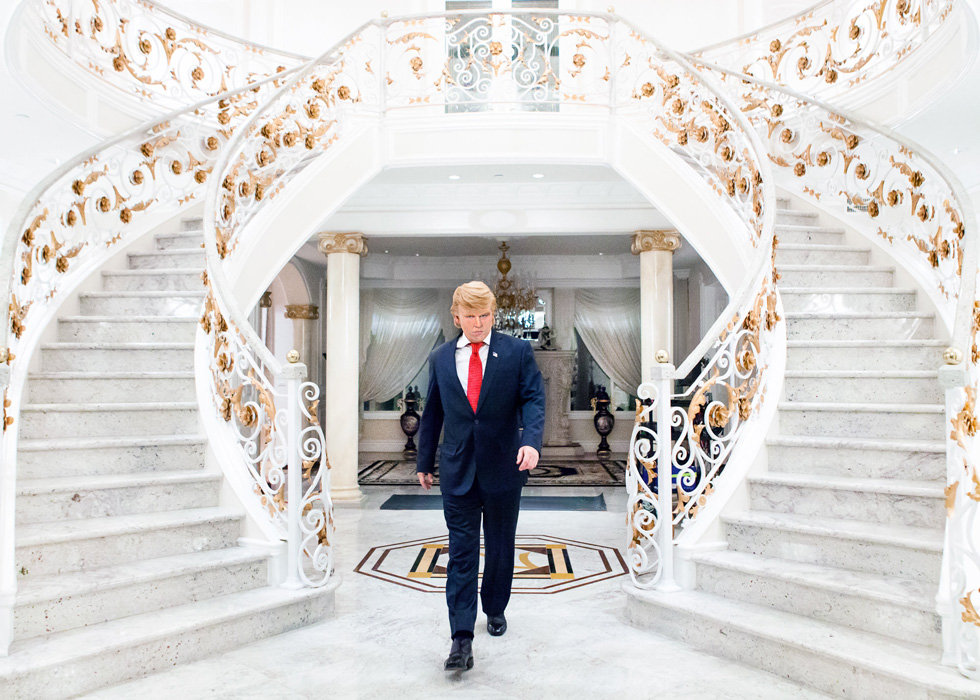 Warning: Explicit content. Video has Trump preaching nonstop on almost every frame for over 50 minutes.
As the world gasped in collective horror as Donald Trump emerged victorious at New Hampshire, comedy website dropped a Trump 'biopic'. It is only natural that one would want to 'immortalise' the man, who before the 2016 US Presidential, was only known for being rich with a loser-ish hair-do(n't).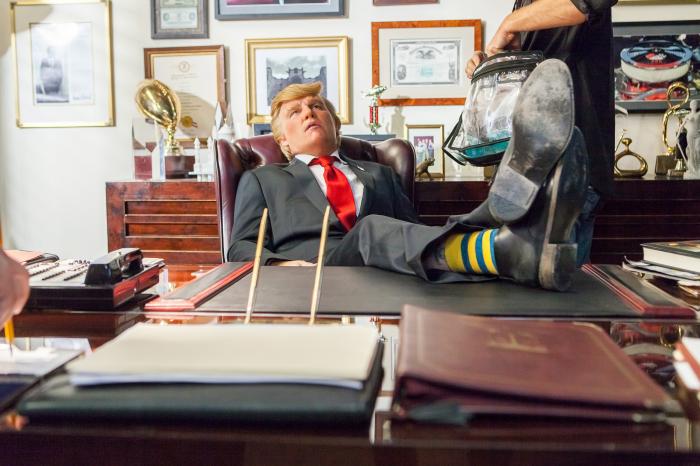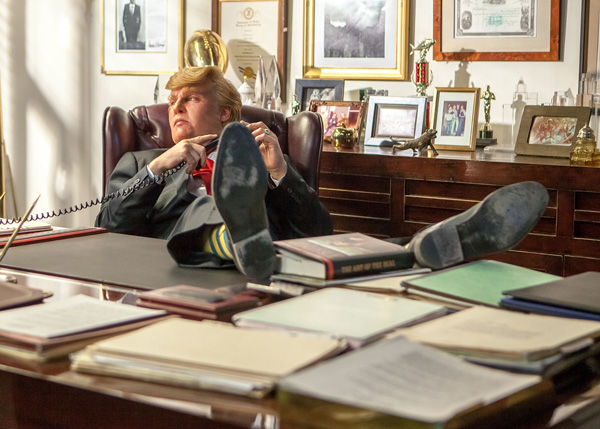 In the process of making Donald Trump: The Art of the Deal, Funny or Die, the outfit that produces the wildly popular and equally hilarious interview-series Between the Ferns, has made its mark, yet again.
Directed by Jeremy Konner, the title of the movie gets its name from Trump's book of the same name, which was released in 1987. Just like in the book, the movie is about Trump talking about himself.
He's seen giving life and business 'tips' to a young boy, who it is safe to say has been scarred for life by being exposed to this much Trump. Even if it's just movie-Trump.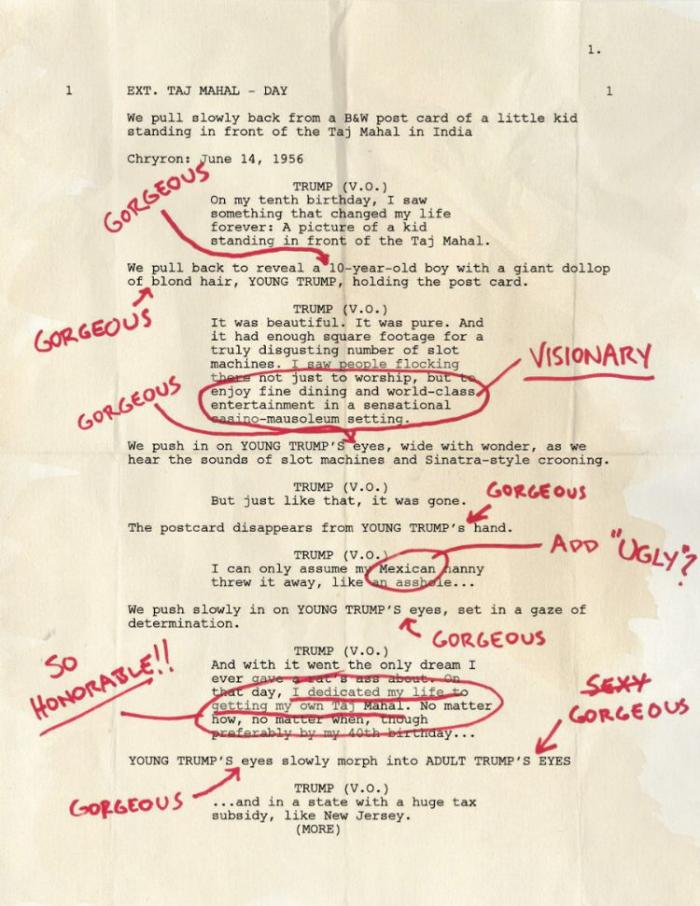 Starring Johnny Depp as Trump, and filmmaker Ron Howard as a man who loves films, the movie begins strangely (or not) with a photo of the Taj Mahal and an Islamophobic remark. Because, Trump. A dig at Muslims, a dig at India, and the movie takes off to a promising start.
A Donald J Trump movie, about Donald J Trump, starring 'Donald J Trump'. What's not to like really? The real goldmine here however is Johnny Depp. Garish costumes have always suited the man, and this one's no different. With a straw-like side-swept blonde wig, a puffy face and a foul mouth, but for his gorgeous voice, Depp is almost unrecognisable.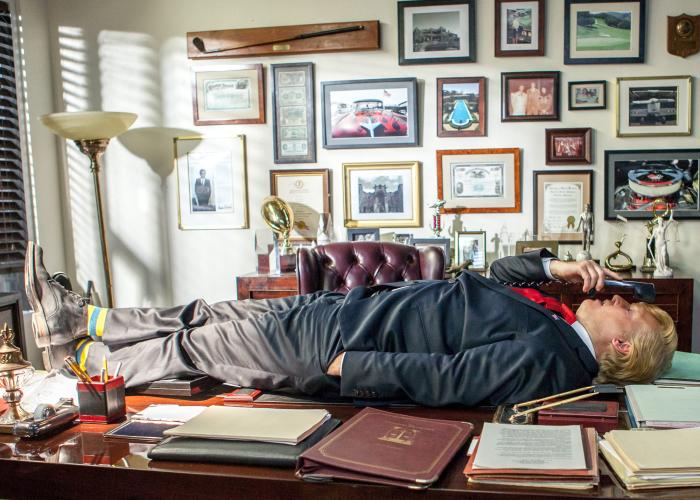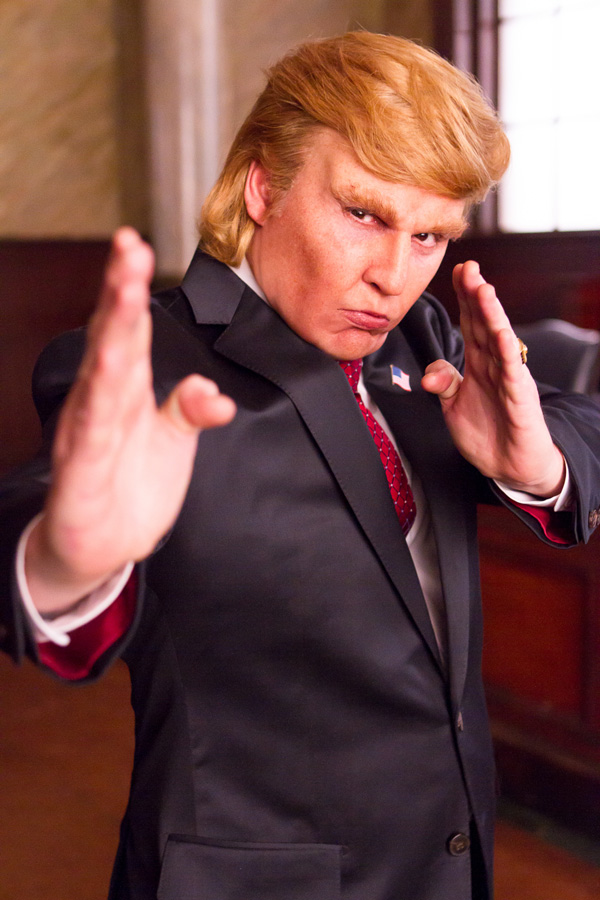 There is a movie running inside the movie we're watching. It's like The Inception, but **s-backwards and overflowing with sexual innuendo and lame jokes, because a) Trump and b) Trump.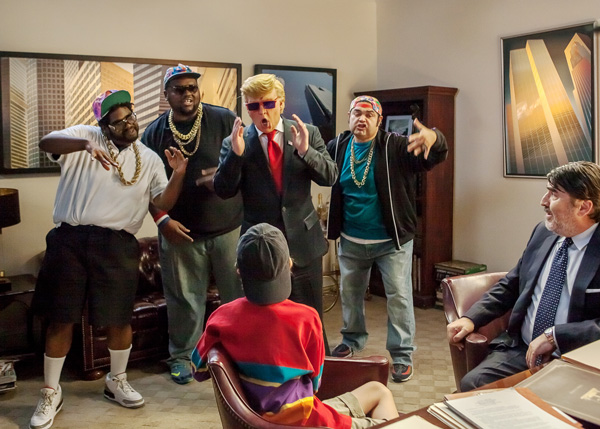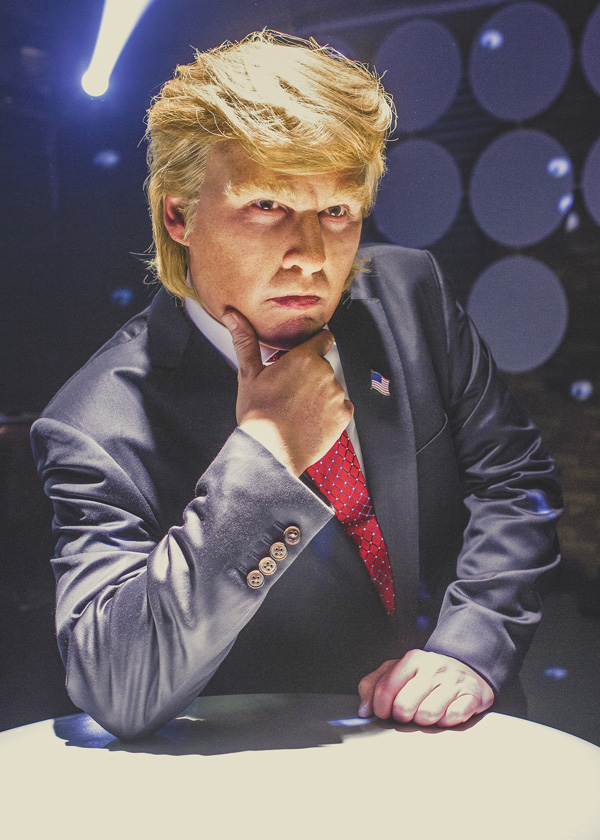 Watch the movie, if you will, here.