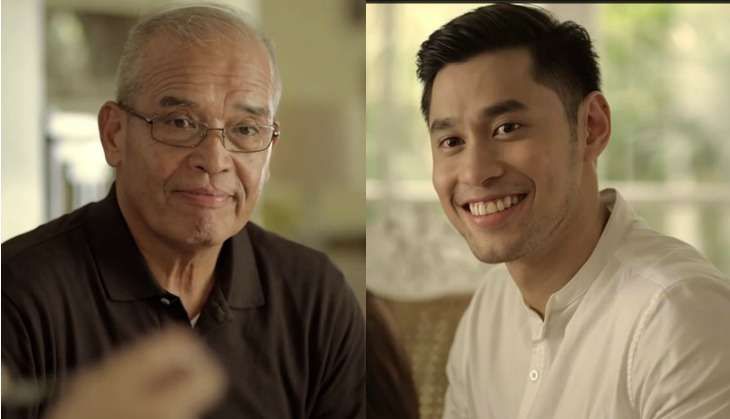 Even though some of the celebrities from Philippines are still mind-numbingly idiotic #HelloPacquiao, looks like there are at least some in that gorgeous country who aren't homophobic.
This viral feel good ad about coming out of the closet to your parents, in the times of social media, has got to be one of the most beautifully captured PSAs there is. We watch as a young man's father sends him a friend request on Facebook. We feel his fear of rejection, his hesitation in coming out to his family about his sexual orientation, which considering the close-minded world we live in - is a huge deal. We rejoice in his happiness as we realise his father just wants to be his dad.
As the ad comes to a close, the guy sends his dad a message, which says, "Dad, I've accepted you." As he sits apprehensively, waiting for his father's reaction after viewing his photo gallery, he receives a text back: "Me too, my son."
No frills, no drama - just a father doing what fathers do best - love their children.
The ad comes from from Smart Communications, a Philippines phone company, and going by the deluge of appreciative comments on their YouTube page, can easily be called a hit among the locals.
--
Edited by Abha Srivastava