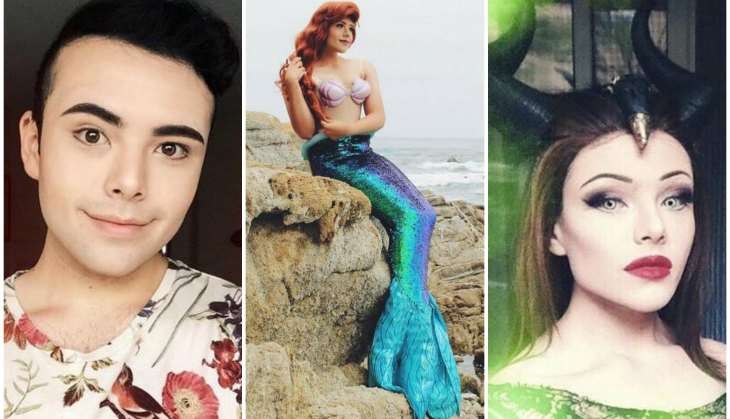 Richard Arthur's makeup transformations are so intense, it's almost sorcery. The 22-year-old is a talented makeup artist, who in his free time likes to bamboozle the internet into becoming his own fairy godmother - and turning into a Disney princess.
He goes by the moniker @TheOfficialAriel and is a resident of California.
With over 203k followers on Instagram, Richard not only cosplays like a boss, he is also studying fashion designing.
Be it Snow White or Elsa, Marvel's Harley Quinn or Cinderella - turning into a gorgeous character is not big deal for this talented man.
Meanwhile, a moment of silence for those of us who cannot get eyeliners of both eyes to even look remotely related.