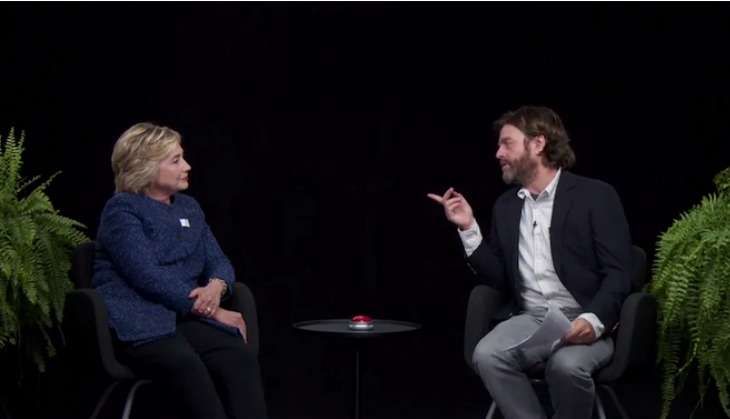 Actor, comedian, and Between the Ferns host, Zach Galifianakis interviewed potential-POTUS Hillary Clinton and it was great. For the audience, not the interviewee.
Hillary Clinton, who is fresh off pneumonia, body-double rumours, the ever present email leak scandal and the accusations of being close with lobbyists sat down with Zach for a rather unorthodox interview.
Primary topics discussed: Lord of Orange Flies, Donald Trump, his blatant disregard for racism, stricter gun laws and pantsuits.
Also discussed: Obama's coffee preference, Chelsea Clinton and Ivanka Trump's friendship, Melania and Donald Trump's (maybe plagiarised) marriage vows - and everything else in between.
As is his typical fashion, Zach asked questions that would be deemed as insults and worthy of a cowboy-style duel in Trump's world the wild, wild west. He began by asking her how it feels like to be the first potential 'girl' president. And from here on, it was pretty much one ouch-statement to another.
Watch: