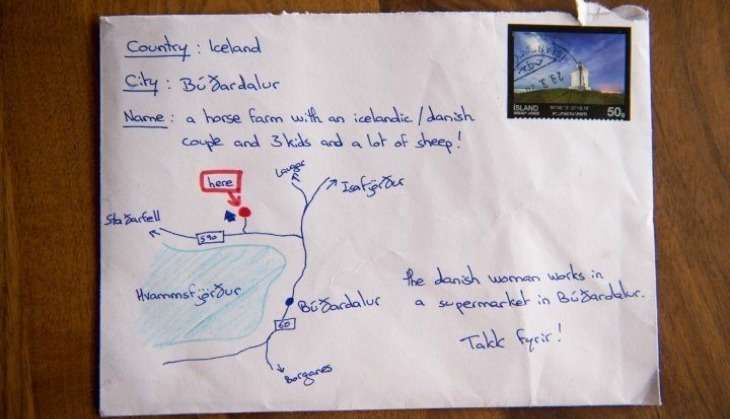 Who would have imagined that a letter with an adorable hand-drawn map in place of a postal address would have reached its rightful owner?
After he returned from a trip to Hvammsveit in West Iceland, an unnamed tourist decided to send a letter to the family who had hosted him during his stay. However, he realised only too late that he had no postal address or name to go on. Instead of giving up, he drew a map of the location from memory - with adorable footnotes to help the postman along.
In place of a recipient's name, the tourist drew the map and used a red spot to mark the location of his host family's horse farm in Hvammsveit.
Surprisingly, the letter - posted from Reykjavík - reached its destination, where it surprised Rebecca Catherine Kaadu Ostenfeldand and her family.
While the delivery took place in March, the story of this miraculous postal tale and a photo of the said map went viral after it was posted on Reddit.
---H/T: Skessuhornið