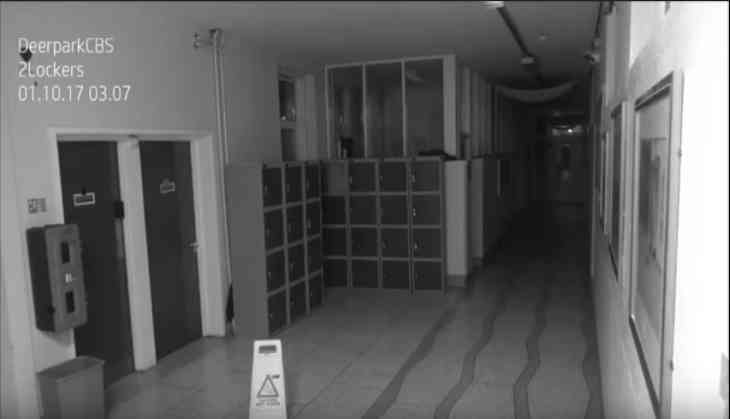 Does ghost exist or not is one of the biggest unsolved mystery that has been going on since years. While some believe that they exist, others completely disagree to the fact that something like ghost even exist. But time and again, various videos and pictures have come up that have surely given us chills and an addition to this list in another CCTV footage from a school.
In a recent video that is being surfaced online, a CCTV camera acptured a video of an alleged ghost in the school a school in the Republic of Ireland. The video was captured by a camera of the school Deerpark CBS on October 1 and the time of recording was around 3 am in the morning.
As the video begins, there is complete silence in theschool's hallway, but as soon as it move forward, some strange noises were being heard and doors being shut. Things started getting tumbled and some books from the locker start to fall. The following video was uploaded by the school on their Facebook and YouTube page.
Watch the video here:
However it is yet to be proven that the scary video is actually true or it is some kind of a prank. The school in which the incident took place in one of the oldest schools on the south side of Cork and was found in 1828.
What do you have to say about the scary video?