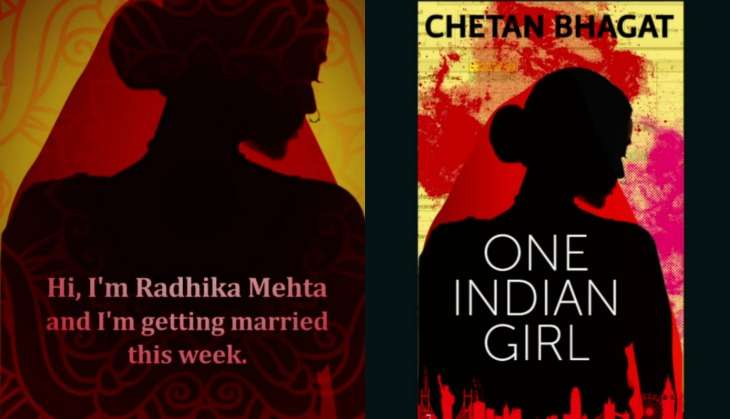 Do you, in your newly-minted phase of being a modern Indian 'girl', like earning money, or forming opinions, or having sex? Good news, then. Looks like wordsmith par excellence, Chetan Bhagat, has penned another possible bestseller about someone like you.
The motion teaser of Bhagat's book, One Indian Girl just dropped on YouTube - and thanks to a promise of a free iPad - has already been favoured with attention.
So, what we know about the book as of now:
Well, the protagonist's name is Radhika Mehta, and she is getting married soon. Radhika works at a 'top investment bank' and she thanks you in advance for reading her story. BUT. She has decided on our behalf that 'you're' not going to like her because she earns well, is opinionated and has had sex.
Ugh. You sexist, mysoginistic tramp, you.
(Such click-bait, and much reverse psychology aside, can someone explain why books need motion teasers?)
Of course, Bhagat's fan are going to be furious at this unwanted criticism of a book that hasn't been released yet.
But wait, here's the thing. We read the Prologue and Excerpt of the book and WOW IS IT WEIRD:
"How many rooms are they expecting?" she said.
"Fifty," I said. "Call them now. They will readjust their allocations on the way here."
"How can you ask the boy's side to adjust?" Kamla bua said. "Aparna, are you serious?"
My mother looked at Kamla bua and me. "But how can we manage in only thirty rooms?" I said and turned to my father, "Dad, Call them."
"Sudarshan, don't insult them before they even arrive," Kamla bua said. "We will manage in thirty. It's okay. Some of us will sleep on the floor."
"Nobody needs to sleep on the floor, bua," I said. "I am sorry this screw-up happened. But if we have forty rooms each, it is three to a room. With so many kids anyway, it should be fine."
"We can manage in thirty," my mother said.
"Mom? That's four to a room. While the Gulatis will have so much space. Let's tell them."
"No," my mother said. "We can't do that."
"Why?"
"They are the boy's side. Little bit also you don't understand?"
I didn't want to lose it at my own wedding, definitely not in the first hour of arrival. I turned to my father. "Dad, it is no big deal. His family will understand. We are here for six nights. It will get too tight for us," I said. Dad, of course, would not listen. These two women, his wife and sister, controlled his remote. For once, these women were on the same page as well.
"Beta, these are norms. You don't understand. We have to keep them comfortable. Girl's side is expected to adjust," he said. I argued for five more minutes. It didn't work. I had to relent. And do what the girl's side needs to do - adjust." Read excerpt here.
In case you're unable to articulate how you feel, let us do it for you: What is this? Why is it? Does the story, the story-telling or the language get better later on in the book?
For the sake of sanity, let's hope it does. Watch:
--
Edited by Abha Srivastava