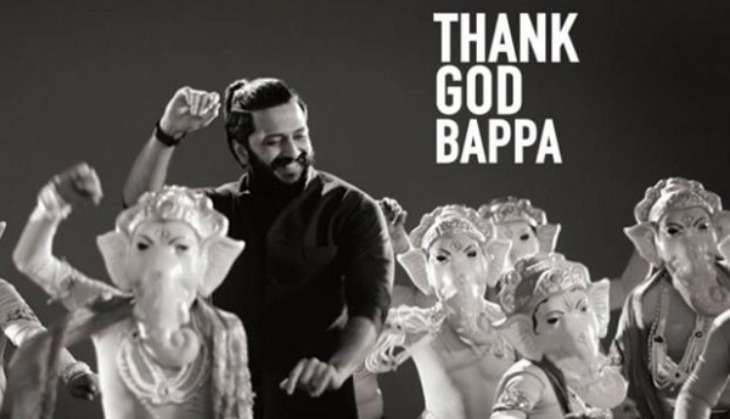 Produced by his wife Genelia D'souza and sung by Riteish Deshmukh, the best thing about Thank God, Bappa is its lyrics.
The tune is catchy, Riteish's Banjo look quite suits him and his rapping skills are not too bad. But it is the lyrics, the brutally honest words that make it top notch. Thanks to the subtitles, this Marathi number is easy to understand. This is what Riteish begs you to do: stop conning people, stop bribing to cut the queue, stop offering 'puja discounts', stop littering, stop destroying the ecology. Stop all this, because that's not what this festival and Ganpati - the creator and destroyer of obstacles - is about at all.
The music video has been directed by Kapil Sawant; who's also the lyricist of the song.
Watch: