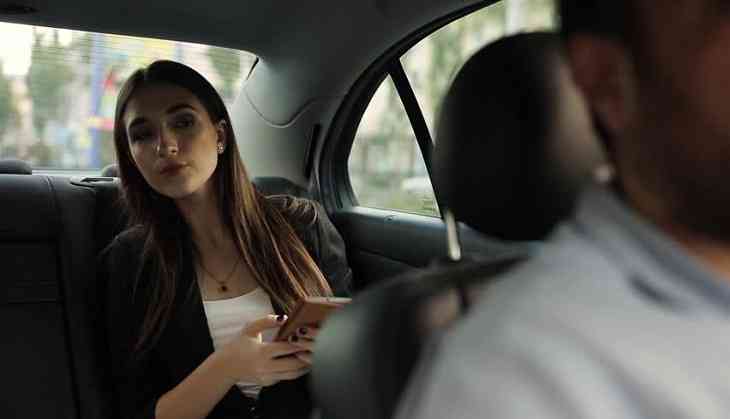 Social media has become another medium of infotainment where people of different backgrounds, cities, state or countries share different things that can make us entertained and also aware. Especially, TikTok has become one of the platforms where people not only showcase their talents but also tells its users how to remain safe. One such TikTok video has surfaced the Internet which would be helpful for those who travel in a cab alone.
The video was shared by a Twitter user in which a woman pretending as she is talking over the phone with someone. Undoubtedly, the call was fake.
The clip has been uploaded with a caption that reads, "Teens on TikTok are making fake conversation videos that people can play if they're feeling unsafe in an Uber."
The video has touched the hearts of netizens and everyone has lauded the woman for telling people how to keep safe while travelling in a cab.
Many times, people encounter a situation when they have travelled alone in a cab and also feel uncomfortable. By making fake audio or video call, the cab driver will think that you are in touch with somebody.
Netizens have also shared their trick to feel safe while travelling alone.
Check out how people reacted:
this was the one that helped the most!!! 🥰 pic.twitter.com/AjqbybvRGB

— A 🥺 (@roachsuperior) March 14, 2020
Can I just say that this is the best tiktok trend ever? pic.twitter.com/h9DsJIO8Se

— niggathée chalamet (@haaniyah_) March 14, 2020
Another video to use if you're stuck in an uncomfortable situation pic.twitter.com/ORx6j92n9D

— niggathée chalamet (@haaniyah_) March 14, 2020
March 14, 2020
March 14, 2020
The post has garnered over 4.8 million views and over 4.1 lakh likes.
Also Read: Don't do this: This new viral 'skull breaker' challenge on TikTok could damage your brain!