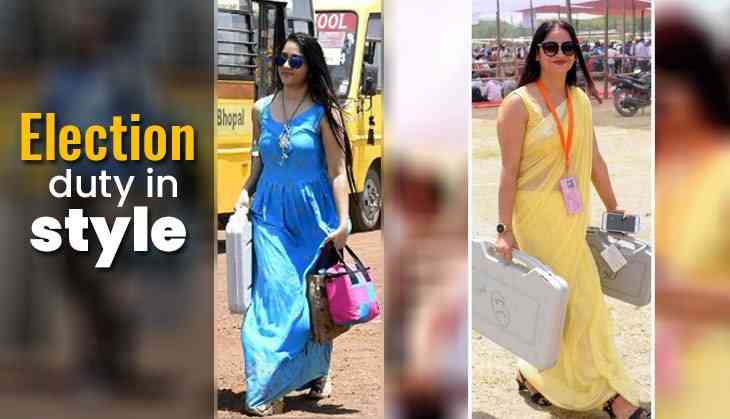 Lok Sabha 2019 elections are almost on its last stage and political parties have been geared up themselves for the final results for the seventh-phase Lok Sabha polls which will be released on 23rd May.

Several social media campaigns have been run by the political parties to woo the voters. There is no doubt that if anyone wants to see the creativity, then he/she should go and check the social media like Facebook and Twitter.

Lots of viral stuff can be seen on the social media sites which have become the talk of the town and also many get popularity due to various social media platforms like Instagram, FB, Twitter and so on..

Now, netizens have got their new Internet sensation during Lok Sabha polls 2019 which have flattered all the users over the web.

Well, we are talking about the junior assistant in state public works department or Public Welfare department employee who has garnered all the limelight on social media for her looks and of course, gained popularity as women in yellow saree.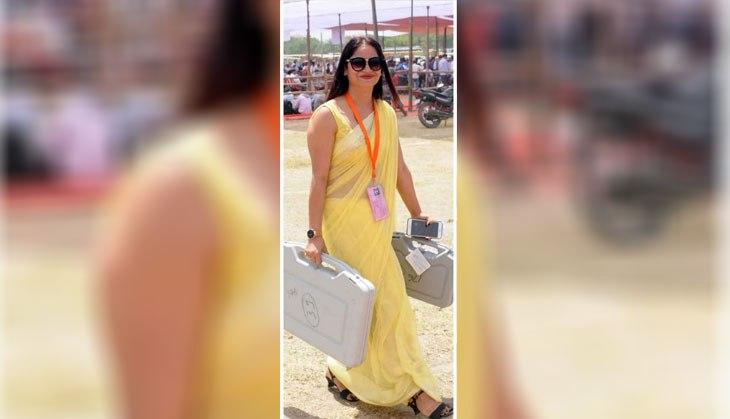 She is none other than Reena Dwivedi who has got recognition overnight for her good looks.
On May 5, Reena is seen carrying the EVMs to the polling station.
Her popularity has topped all the analytics after her photo that went viral. In the viral pics, Reena can be seen in yellow saree and also carrying an EVM to the polling booth.

After which she has become the talk of the town for her dressing sense.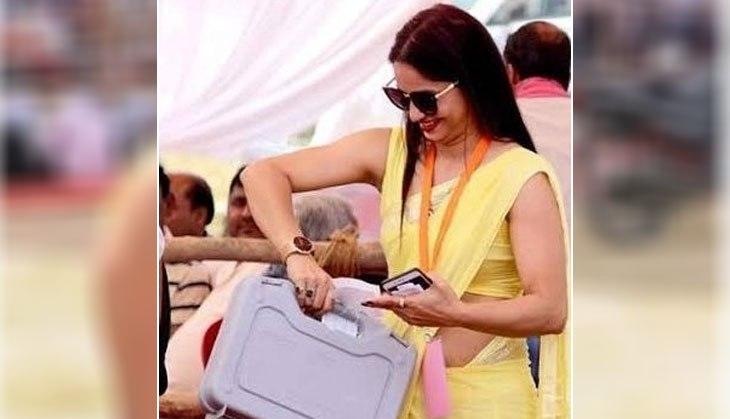 Interestingly, the voting percentage where Reena was on duty recorded the highest rate i.e. 95%.

Not only Reena but, another woman in a blue dress in the line who has also won the hearts of million users during the day of voting.

The photo of the other woman in a blue outfit, wearing sunglasses, went viral on Sunday. In the pic, she was also seen carrying EVM to the poll booth. However, her identity has not revealed yet, but, as per the pic, she hailed from Madhya Pradesh only. As her duty was in Bhopal's school (as per seen written on the school bus behind her).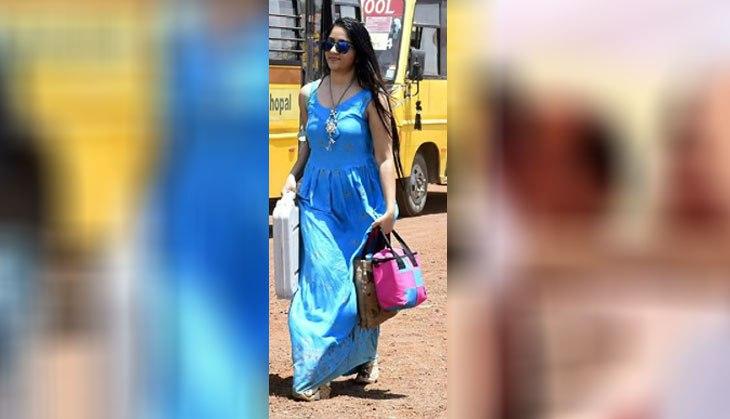 Her appearance on the day of election duty created a buzz on the social media platform.

We must say that these two women would also motivate another woman who have been posted in various government jobs.

What do you say? Comment...
Also read: Video: Watch how a school principal greets her students before morning classes; her gesture will make your day!