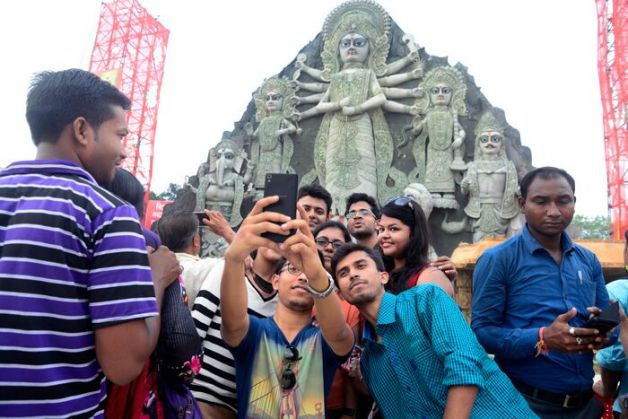 Let me tell you right at the outset, Bengalis don't like to play it safe with their pujo pandals. While one would keep it traditional with most other religious festivals, that's not how Durga Puja works. Art is used to compete and how.
Often heard at pujos: "Oh you like that pandal? Wait till you see the one next to my house!"
In such a setting, it is not entirely surprising that some amazing idols are crafted every year. Some, of course, are downright bizarre. Here are some we thought you ought to have a look at before pujo ends.