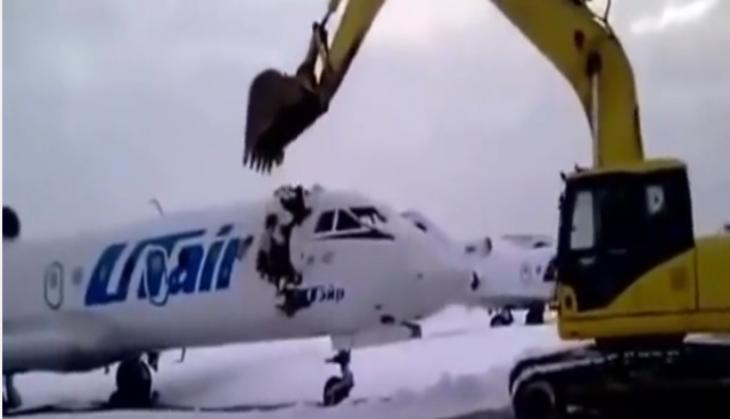 A video posted on YouTube on 24 April of a Russian plane being destroyed with a digger has gone viral. 
The video, titled 'Airport Worker Destroys Jet After Getting Fired', has already garnered over three lakh views in under a week. 
The video features Russian UTAir plane being smashed with a digger. 
While the title of the video blames a disgruntled ex-employee, there are also some reports which claim that the aircraft was only being destroyed as out of order.
Watch it here: