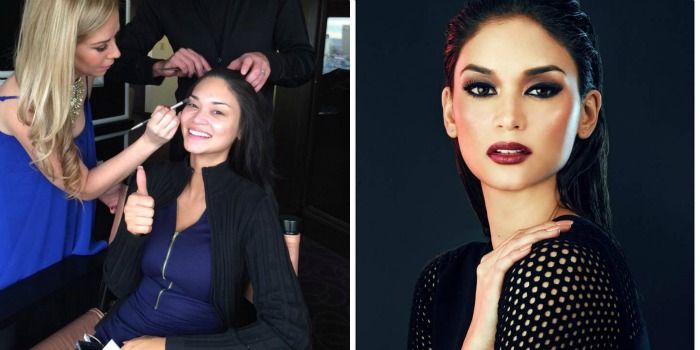 Since its inception, makeup has apparently been fooling men. Men, it seems, have been flummoxed by foxy women who insist on applying makeup to serve their own vanity.
And due to several years of usage, men have been led to believe that women are born with wine-red lips, rose-tinted cheeks, winged glittery eyelids, and supremely black lower eye rims. Such gullible cutie-patooties these men.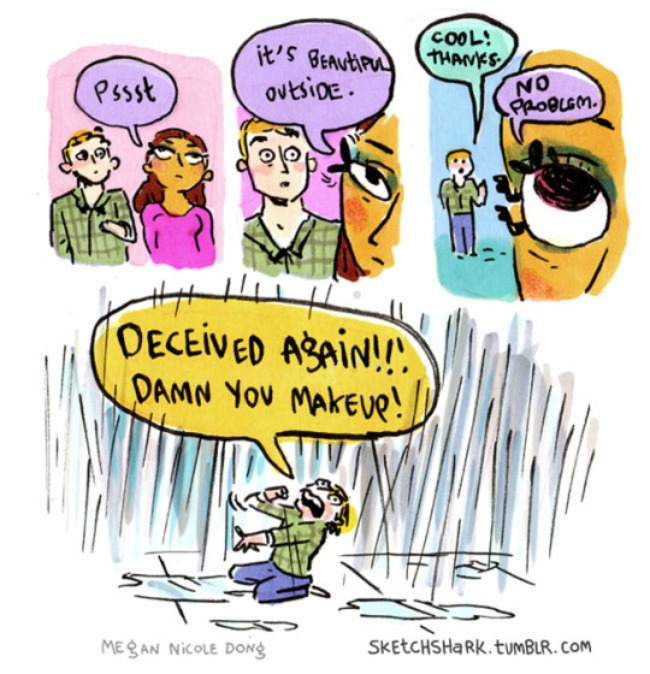 Serves you right for believing people are born with mile-long lashes and electric blue eyelids.
Remember the story that went viral this August where an Algerian man supposedly sued his wife one day after their wedding? She had taken her makeup off on their wedding night and he was 'shocked' that she didn't look like she did with the makeup on. #GeniusOfTheFirstOrder
Blogger and graphic artist Megan Nicole Dong, whose Tumblr account Sketch Shark is a source of much hilarity for those born with even a borderline sense of humour has started a series just to enlighten the likes of such men.
The blog, Sharky Malarkey, gives men a glimpse into the otherwise shady world of lipsticks and foundations. She, and us, would like you to know the difference between a mascara and an eye shadow. We'd also like you to take a deep breath in, and zip it, every time you want to shame women who like their makeup.
Deal with its existence, boys. It's not going anywhere.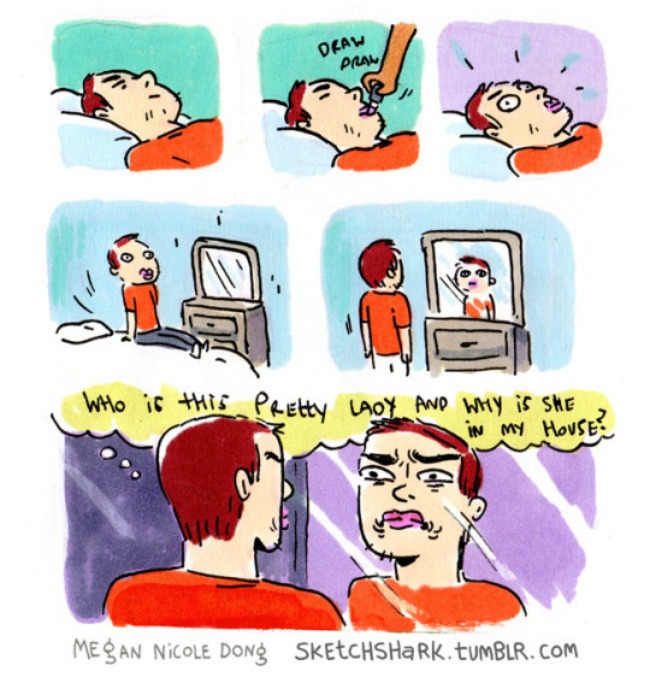 When you fail to recognise someone because they have makeup on. Come on. Really?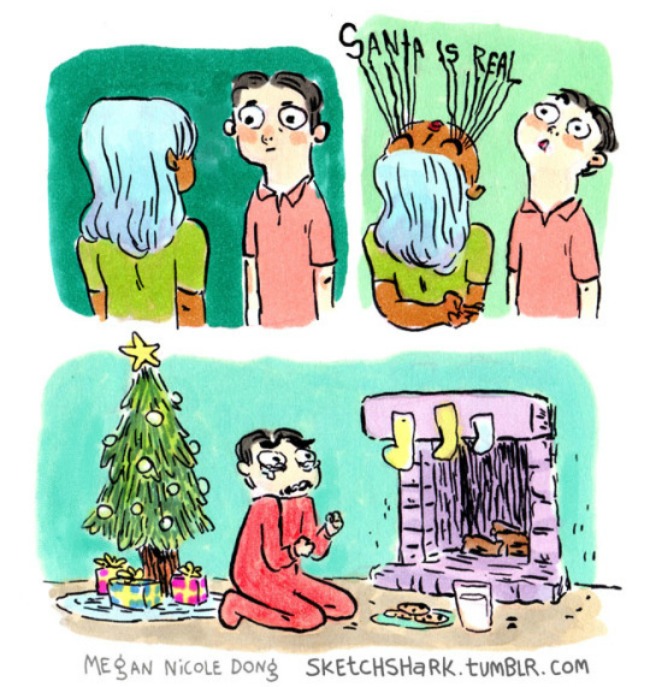 FORTHELOVEOFGOD. STOP. PLEASE.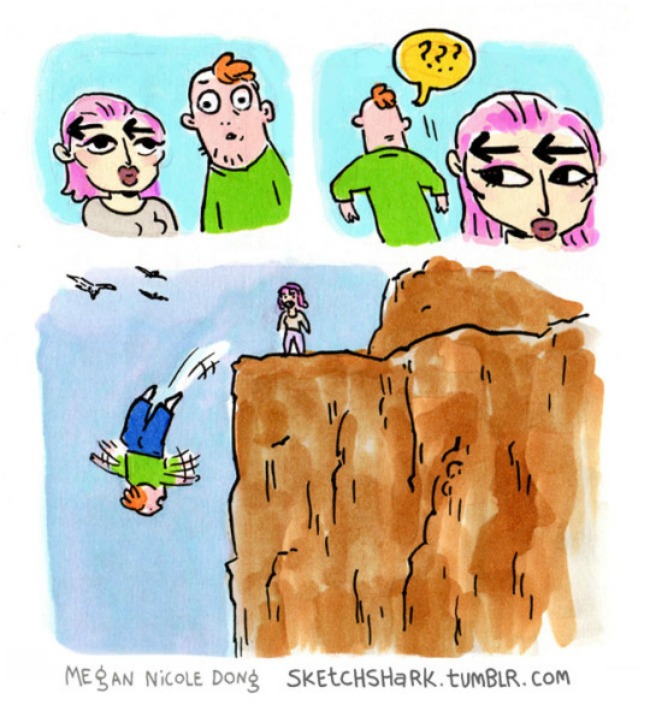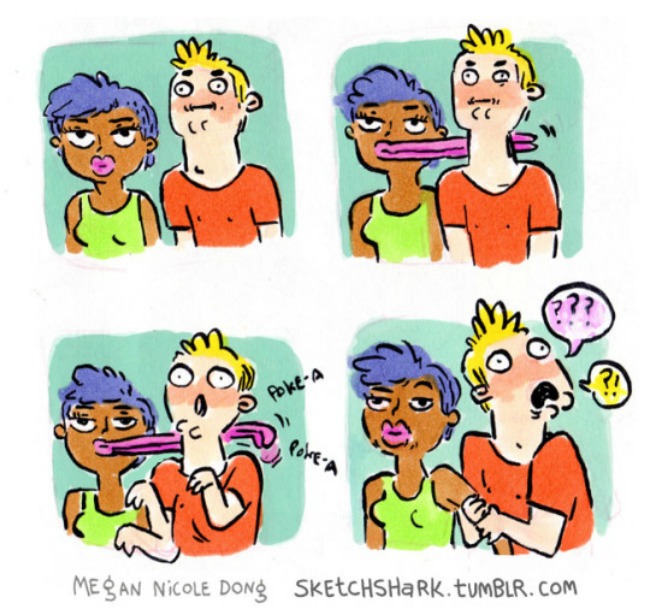 Did you really think all women are born with perfect eyebrows, and bee-stung lips? What are you? 5?
Megan however isn't anti-men. She's just a satirist who sketches the coolest toons. Take a peek at her taking a dig at the cosmetics and the ridiculous way they are marketed.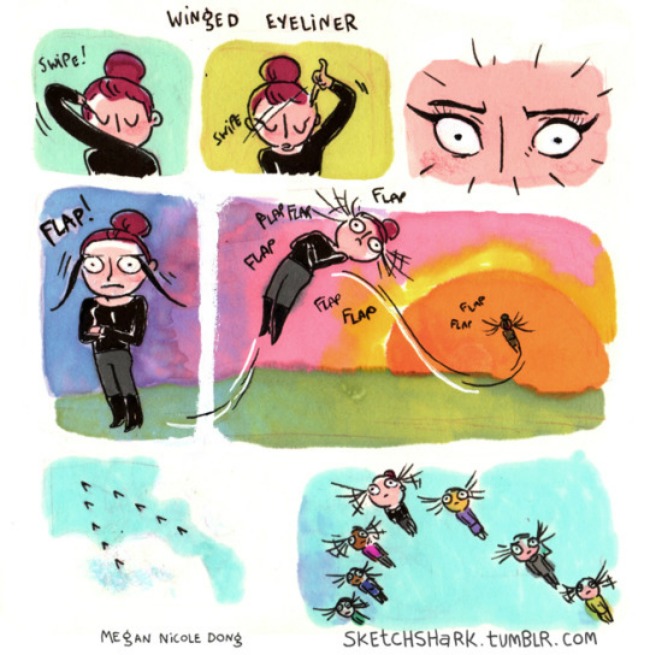 Red Bull isn't the only thing giving people wings.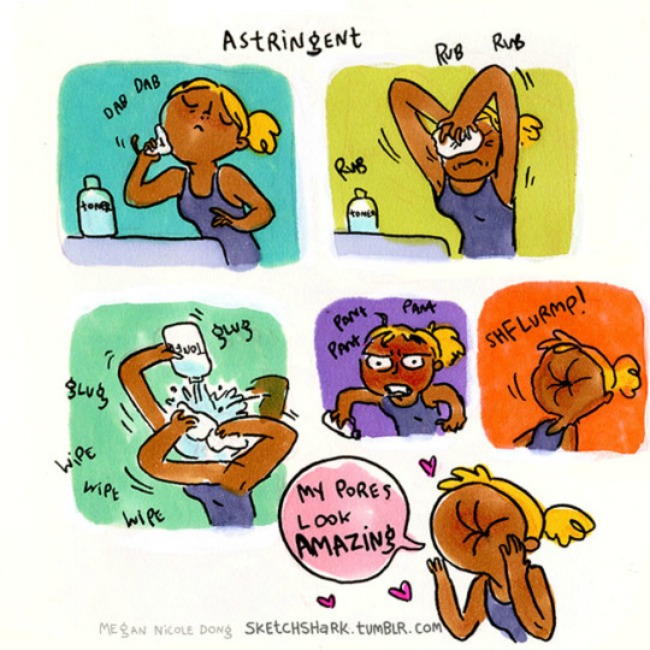 #NoHopeForHumanity