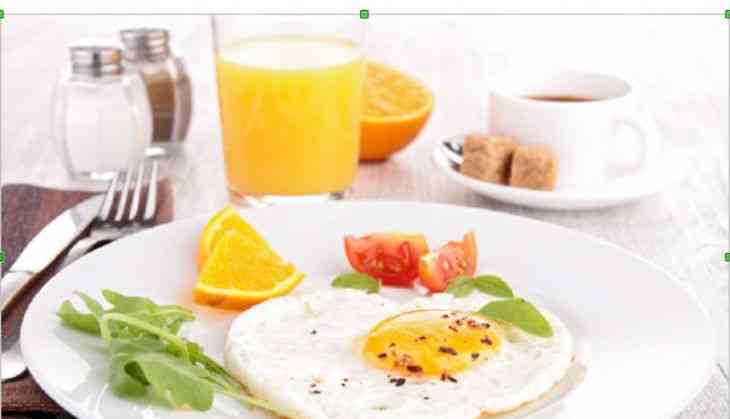 If you are one of those who cannot do a thing in the summer months without filling their stomach adequately, the chances are that you would be giving much thought to your meals, especially the breakfast. There is no denying the fact that a breakfast full of nutrients is one of the best ways to start the day. Not only a healthy and filling breakfast infuses the right amount of energy in your body, bu
t it also makes you happy from inside. Yes, that's the beauty of a well-planned summer breakfast.
However, there may be times when you need to rush for an important meeting and have little or no time to prepare a healthy breakfast. A very simple solution to it is buying a juice maker from KENT and make healthy juices. The cold pressed juicer available with KENT is a revolutionary appliance that keeps the natural flavour of the fruit as well the nutrients intact. Here's how something as simple as a juice maker can give you the right amount of punch to kickstart the day. But first, let's know the difference between a conventional and cold pressed juicer from KENT.
Conventional Vs. KENT Cold Pressed Juicer
| | |
| --- | --- |
| Conventional Juicer | KENT Cold Pressed Juicer |
| The heat generated from high speed spinning in conventional juicers oxidises the fibers and nutrients that the fruit contains. | - As compared to conventional juicers, KENT cold pressed juicer does not produce as heat, thus keeping the nutrients intact and juice full of fibers. |
| With conventional juicers, you mostly won't be able to process nuts to make healthy shakes full of energy and minerals. | - On the other hand, with this appliance, you can easily make almond or cashew milkshakes for a healthy mind and body. What's better than a glass full of nutty milkshake accompanied with eggs and bread on a hot summer morning? |
| The noise produced by conventional juicers can momentarily disrupt the peace of your house. Imagine having an early morning conversation with your kids with that noise in the background, irritating, right? | - As this revolutionary product has a lower processing speed when compared to the conventional ones, the noise produced is relatively low. So, while extracting juice, you can easily have a conversation with your family. |
| They have an extremely complicated and a time-taking extraction process. | - The unique cup design and the powerful motor of this cold pressed juicer results in faster and smoother juice extraction. |
Amazing Features of the KENT Cold Pressed Juicer
The juicer runs on a low-speed squeezing technique that helps preserve the required nutrients, fibers and the taste of the fruit.

The unique reverse motor action helps clear blockages, thus giving the user a great experience every time they use it.

The big inlet allows the user to put bigger pieces of fruits which result in less manual work.

Unlike conventional juicers, there is no need for the user to push the ingredients repeatedly for better results. All thanks to the low-speed squeezing technique.

The components of the juicer are easy to clean, assemble and disassemble.

The fine and wide meshed filters allow the user to switch between them easily for different uses.

The easy-to-use methodology makes it a cakewalk for everyone in the family to operate it. However, make sure you are always around when your kids are operating it.
So, if you are still stuck on that old-age juicer you got as an anniversary gift, it's time that you invest in the KENT Cold Pressed Juicer to prepare healthy juices and shakes for your family. After all, a simple and healthy breakfast accompanied with a glass of freshly prepared cold-pressed juice is all one needs to give the day a jumpstart.