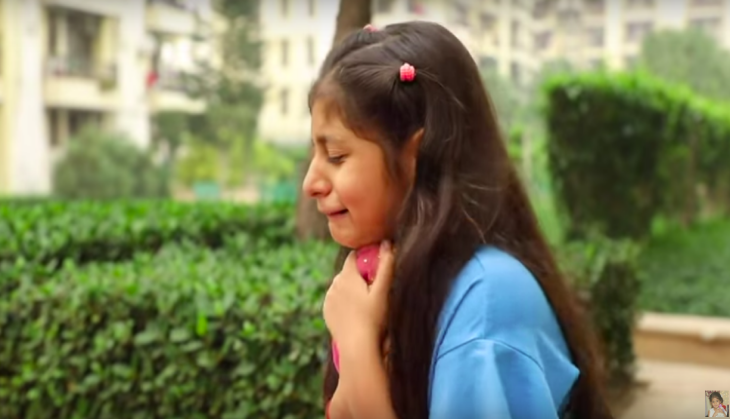 Social media has become a platform that will help in promoting the talent either of adults or children. These days social media apps like Instagram, TikTok, Twitter, WhatsApp, and YouTube, etc all have become the way to showcase the talent.
Specially YouTube is not just a great medium to post videos for kids but also a very lucrative platform for kids to exhibit their talent that also helps them not only making popular but also making money.
On this Children's day, we have brought some talented children who not only millionaires but also have a huge fan following just like celebrities.
Meet 5 Kids YouTuber who broke the Internet by storm with their talent at a young age:
1. Anantya Anand:
Anantya YouTube page is named MyMissAnand and she has over 4.83M subscribers. The little girl comes from a family who earned money via YouTube. Because Anantya not solely make videos but she has been accompanied by five women and four men, all cousins. Her channel page is owned and managed by Shruti Arjun Anand Digital Media Pvt Ltd and calls for interesting business collaborations.
2. Samreen Ali:
3. Rayane Boundia:
The 13-year-old footballer who created a stir on the Internet who left everyone stunned with his football skills. People have also called him a future football star.
4. Aayu and Pihu Show
These little wonder children have joined YouTube in May 2017. Their page is popularly called as 'Aayu and Pihu Show'.
5. Amar:
He joined the world of YouTube at the age of 10 in 2016. Amar is from Telanagana and he is quite popular because of his channel named 'Learn With Amar'. The amazing part of this little wonder that he helps other people to learn about countries, maps and important facts about Geography. His teaching skills have simply amused his over 7 million followers.

The craze for making video among children has become the competition which has snatched their childhood and innocence. This has also affected them both mentally and physically as this generation children don't want to play the outdoor games as they are busy on their smartphones. In a competition of becoming popular, kids are trying every sort of thing which would make them popular.
Surprisingly, parents are also encouraging them in doing so.
Also Read: PM Modi, Manmohan Singh and Sonia Gandhi pay tribute to Nehru on birth anniversary