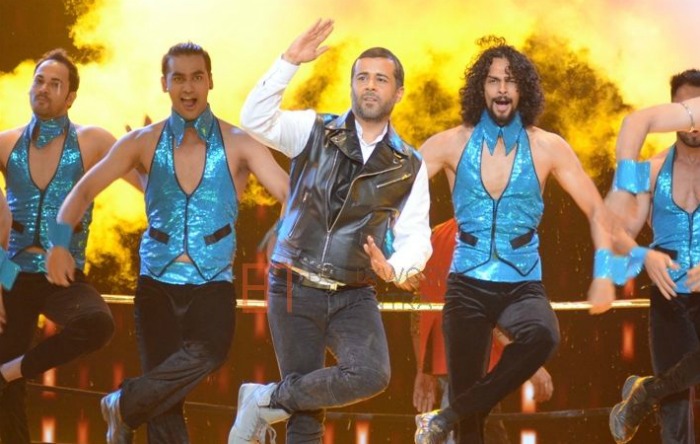 The writer, known for writing books for people with poor taste, has restored our faith in human stupidity. He wants to know what historians do.
Mind has been blown permanently off to Mars. Also, the jaw refuses to come off the floor.
A while ago, Chetan sent out a tweet to his 5.81 million followers that says: "What do historians do? I am genuinely curious. This happened. Then this happened. Then this. Ok work done for the day."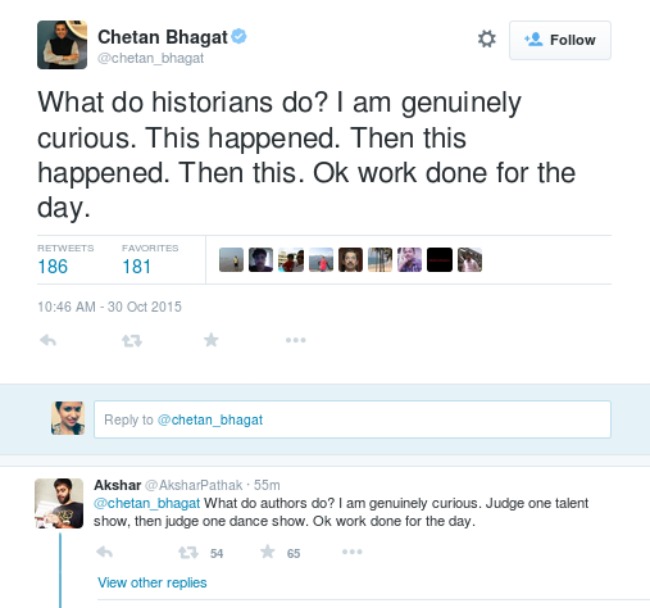 A little later, he clarified that this tweet was a joke in case somebody had missed the point.
At first glance, you'd think he's talking about his own novels given his utter lack of skill as far as narration is concerned. But no. India's most well-known face in contemporary fiction (who also judges dance shows in his spare time) is talking about historians. People who do extensive research before stringing a sentence together.
For a bestselling author with several Bollywood blockbuster spin-offs inspired by his novels, you'd expect at least a teeny bit of sense. Or wit. Like his novels, it looks like his humour too is stuck at a (minus) five point something.
@chetan_bhagat What do authors do? I am genuinely curious. Judge one talent show, then judge one dance show. Ok work done for the day.

— Akshar (@AksharPathak) October 30, 2015
Why is @chetan_bhagat Allowed to tweet ? Weren't his books tortuous enough ?— Pea Tea (@DumbbellsnDrama) October 30, 2015
.@chetan_bhagat I want to return your books to you. Address please?

— Chicken Biryani (@ChickenBiryanii) October 30, 2015
And for @chetan_bhagat, engineers and mechanics, nut here, bolt there... Hmmm. That ought to do it for my day.

— ranjona banerji (@ranjona) October 30, 2015
Chetan Bhagat is lucky he is not a woman. On #karvachauth he wouldn't have been able to put his foot in his mouth then.

— Sayantan Ghosh (@sayantansunnyg) October 30, 2015