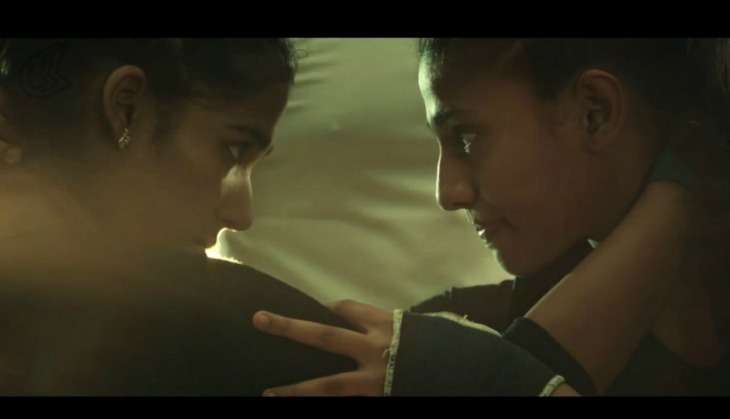 Gone are the days when Dove wanted you to wash half your face with ordinary soap and the other half with their own silky product. Dove has grown up, and so should you.
Remember those nursery rhymes you recited out of compulsion and widespread dearth of alternatives? Rhymes like the Pinocchio-in-making, the sugar thief Johnny or the white gentry's version of the perfect little girl - the rhymes we rhymed to were pretty damn atrocious if you think about it.
Also read: This Hillary Clinton colouring book is what faith in a politician looks like
Dove, wants you to #ChangeTheRhyme and lord is it about time.
The feminist handle of Being Indian, Blush, which gives us fantastic, edgy, break-the-glass-ceiling-already sort of videos from time to time is in collaboration with the cosmetic giant for this one.
Also read: The Simpsons cannot deal with Donald Trump. Win award for best shade ever
The ad is timed to perfection in the middle of Rio Olympics 2016, which has seen some of the most sexist NBC commentators and equally sexist headlines.
Chubby Cheeks, dimpled chin/ Rosy lips, teeth within/ Curly hair, very fair/ Eyes so blue, lovely too / Teacher's pet, Is that you?
NO, say athletes sporting bloody faces and spectacular black eyes. We reject that definition too.
Who's in this video:
Table Tennis- Aditi Sinha
Gymnastics- Rutuja Parkar
Coach- Suhas Lohar
Wrestling- Akshita Karkera, Sakshi Shetty
Coach- Alexander Fernandes
Archery- Mrudula Parande
Coach- Subhash Nair
Shot Put- Iccha Priti
Runner- Amruta Satre
Hockey Team: Mary Immaculate Girls' High School
Coach- Nadiya Shaikh
--
Watch the ad here:
--
Edited by Abha Srivastava