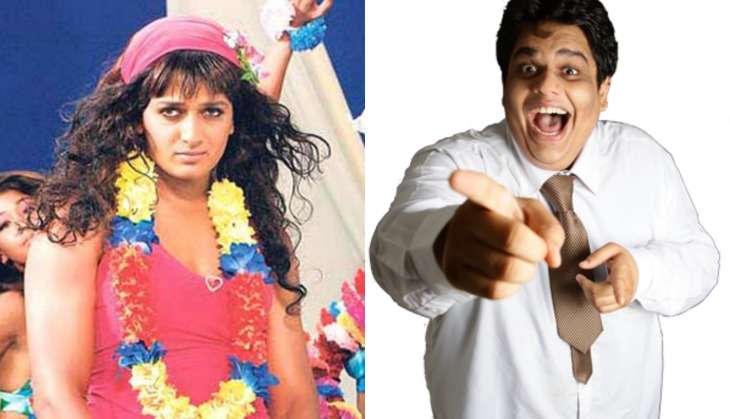 After a really, really long time, comedian Kanan Gill has come up with a video that is so spot on, it is going to leave a scar.
The stand-up comedian, best known for his movie review vlogs on YouTube, has temporarily lost his way in the maze of popularity with his recent string of sketches that tried-too-hard-to-be-funny, ads that didn't do his now-latent talent any good and a partner in Biswa - whose social media game is pretty hard to beat.So to have viewed this when faith in the man's skills had almost left the building, is comforting to say the least.
This video, which was shared on Kanan's Facebook page a short while ago, is titled, 'A primer on acceptable subjects in India'.
The video summarises the situation in the country. Which for the uninitiated is this: too much drama over a terrible Snapchat video that could have appealed to 6-year-olds. If they had Snapchat.
But since the face-swapping video mocks two icons, Sachin Tendulkar and Lata Mangeshkar, media channels and their viewers lost their collective minds over it. Raj Thackeray's MNS jumped in with a police complaint, death threats and burned effigies for moral support to those outraged.
Bollywood didn't help the matter much with Riteish Deshmukh, Anupam Kher, Subhash Ghai and suchlike jumping in and demanding an apology. Forgetting that each of them have cracked far less tasteful jokes themselves in their films.
Just as you're allowed to make crass films with sexual innuendo masquerading as dialogues, so is Tanmay. To each his own low level of humour. Or have we now become a democracy that gags PJs no matter how tasteless?
Pointing out the irony, the ridiculousness and the hyper-patriotism that India seems to be suddenly practising is this bit of genius. Shout out to Riteish for his umpteenth drag appearance where he gets molested by someone who thinks he is a she.
--
Edited by Blassy Boben