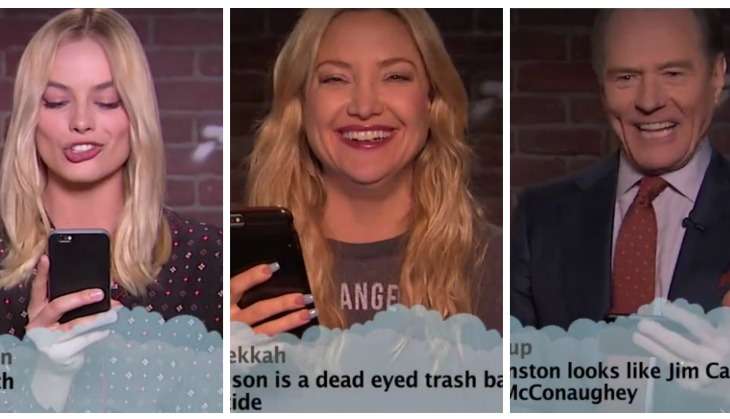 Every day, humanity wakes up to find new things to make themselves feel better about their existential crisis. Bottle of sunshine on such days are celebrities - people who have most things going for them - reading some very, very mean tweets about themselves and being a sport about it.
Of course, that doesn't happen in India, where being offended should perhaps be considered as a CV-worthy quality. Oh no. This is a segment from the talk show Jimmy Kimmel Live.
A segment that is by far more superior than most segments on most shows in most countries.
Yes, we derive pleasure from these mean tweets that are not directed at us. Yes, that makes us petty. And no, we're not going to stop.
So today in hello-funnies, we have a 'reading' by Hugh Grant, Margot Robbie, Bryan Cranston, Anthony Mackie, Judd Apatow, Olivia Wilde, Paul Rudd, Ryan Gosling, Kate Hudson, Greg Kinnear, Melissa McCarthy, Chris Evans, Jane Lynch, Norman Reedus, Zac Efron, Wanda Sykes, Russell Crowe, and Kiefer Sutherland.
You're welcome: