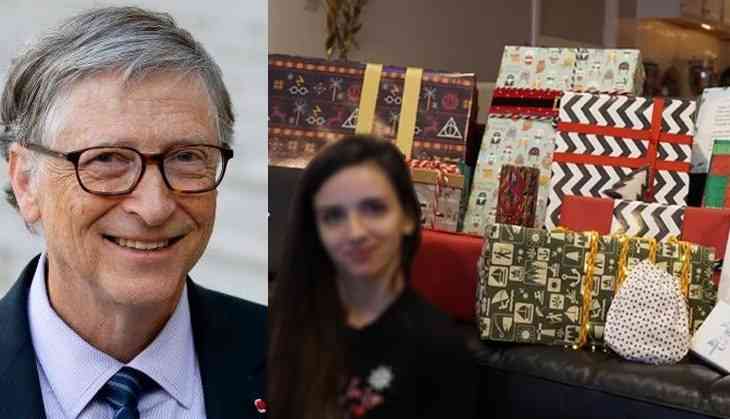 Imagine if Bill Gates becomes your Secret Santa, what gift you would expect from him? Well, it's definitely out of our imagination but it's a dream come true for Michigan woman who received Christmas gift from Microsoft co-founder Bill Gates.
Yes, you read it right! Bill Gates as Secret Santa sends the Christmas gift to a woman weighing 37 kilograms. Can you guess what Gates has gifted her? A Harry Potter Santa hat, a handbound manuscript of The Great Gatsby, a handmade Zelda quilt, and toys for her cat Emmy among other gifts.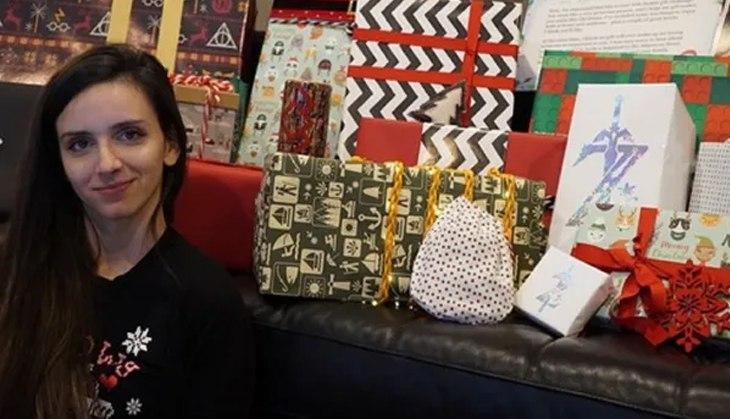 The gift was received by Shelby via RedditGifts annual Secret Santa exchange which was being shipped from Washington by FedEx. Shelby couldn't believe that Bill Gates has sent her Xmas gifts and she joked to her husband about the gifts.
However, she was suspecting after seeing the size of the gift that it was indeed any celebrity who gifted her.
Her doubt was clear when she reached the FedEx office the next day to pick up her package on her way back home. After reaching the place, employees began shouting "You're the BILL GATES package!" The man who arrived with her package asked what '#95' meant as it was labeled on each side of the huge box. Then, she told that it was her 95th RedditGifts exchange.
Because of the large size of the gift box, Shelby unable to keep inside the box in her car and hence, she called up her husband for help. However, the box didn't even fit in his car too. So, she ended up opening the magic box of surprises in the lobby of FedEx rife with holiday traffic.
Shelby was happy with the quality of the packaging of the gift "The wrapping for each gift was indicative of the contents," she wrote.
She also said that 2019 was a difficult year as she lost her mother 10 days before her destination wedding. She further told that gifts from Gates came as blessings to her. The gifts were indicated the research of Gates and his team because all were according to her choice.
"And your donation to The American Heart Association in my mom's memory is the most special gift of all. It means more to me than I can express," Shelby said.
Also Read: Clintons left red faced after making embarrassing Christmas cards blunder