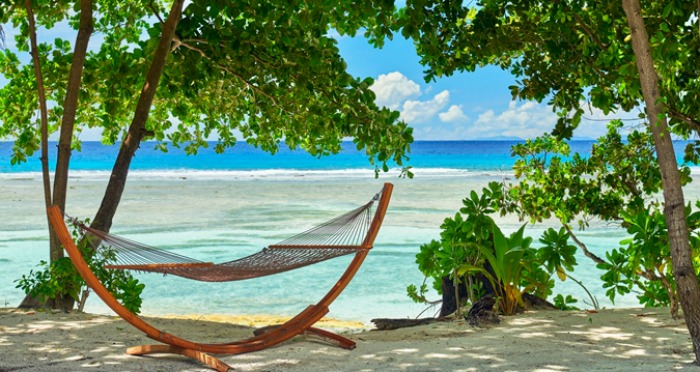 On World Tourism Day, here are a few places to visit on your next trip to the African continent:
1. Maasai Mara National Park, Kenya
The Maasai Mara Wildlife Reserve has the world's largest population of wildebeest. You may have seen caught a glimpse of herd of these even-toed horned antelopes before, but you've definitely never seen 1.3 million of them together. Lion, leopard, giraffe, black rhino, wildebeest, leopard tortoise are just some of the attractions here. Birdwatchers and reptile enthusiasts would have plenty to do.
When to go: Year-round safari
Where to stay: Porini Mara Camp, Fairmont Mara Safari Club, Mara West
What to do: Take a hot-air balloon safari, because when you can a bird's view, why stay on the ground.
2. Mount Kilimanjaro
Spread over an area of 1,668 square kilometers in northern Tanzania, mount Kilimanjaro is nestled in a gorgeous alpine desert. The highest peak of Africa, Kilimanjaro towers majestically over a blanket of clouds. An hour's drive from Kilimanjaro airport, this is one of the most popular and picturesque trekking destinations in the world.
When to go: December to February, July to September
Where to stay: Kilimanjaro Mountain Resort, Sal Salinero Hotel, Mountain Inn, Rivertrees Country Inn
What to do: Go trekking up the mountain, and visit the various national parks in Tanzania. Udzungwa mountains, Tarangire, Arusha, Gombe Stream are all popular nearby destinations.
3. Namib Desert, Namibia
Said to be one of the world's oldest deserts, Namib is spread across a massive 81,000 square kms. Helicopters can be hired to view these spectacular constantly moving pinkish-orange sand dunes.
In Swakopmund, the most frequented of the dunes, the sand ends and the Atlantic Ocean begins.
When to go: Throughout the year, although May to September is peak tourist time.
Where to stay: Beach Hotel Swakopmund, Swakopmund Sands Hotel Deutsches Haus, Hotel Eberwein
What to see: The dunes kissing the shores from atop a helicoper or glider.
4. North Island, Seychelles
Considered a honeymoon destination, North Island is a private island with 11 two bedroom villas. About 18 miles from the main Seychelles island of Mahe, North Island has over 200 plant species. Voted as the 3rd best hotel in the world by Conde Nast in 2014, the deep blue clear water, white sand and the extensive green cover makes North Island the perfect luxury destination.
When to go: Whenever you want to.
What to do: Bird watching, snorkelling, scuba diving, mountain biking.
Where to stay: Hilton Seychelles Labriz and Spa
5. Victoria Fall, Zambia
The world's largest waterfall needs no introduction. 5,600-foot wide, Victoria Falls is on Africa's fourth largest waterbody, Zambezi River. Standing tall at over 400 meters, it is small wonder that the locals call it Mosi-o-Tunya - 'the smoke that thunders'.
Spotted by Scottish missionary David Livingstone in 1855, he named it after Queen Victoria and the name caught on. A UNESCO World Heritage Site, Victoria Falls is twice the size of Niagara Falls and at some areas is as wide as 1,700 meters.
When to go: May to December.
Where to stay: Victoria Falls, Hotel, Kingdom Hotel. Avani Victoria Falls, Elephant Hills Hotel